[vc_row content_placement="middle" bg_type="image" bg_image_pos="cover" bg_image_att="fixed" bg_image_dimming="rgba(30,66,132,0.83)" bg_image="60″ font_color="#ffffff"][vc_column width="1/3″][vc_column_text]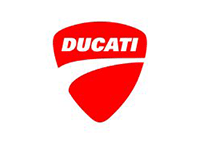 [/vc_column_text][/vc_column][vc_column width="1/3″][vc_column_text]
Ducati Hypermotard
[/vc_column_text][/vc_column][vc_column width="1/3″][vc_column_text]
Rosso Ducati Dublin
info@ducati.ie
Tel: 01 4642211
www.ducati.ie
[/vc_column_text][/vc_column][/vc_row][vc_row][vc_column width="1/2″][vc_single_image image="9719″ img_size="500×300″ alignment="center" style="vc_box_border" border_color="om-accent-color-1″ onclick="link_image" css_animation="top-to-bottom"][/vc_column][vc_column width="1/2″][vc_single_image image="9720″ img_size="500×300″ alignment="center" style="vc_box_border" border_color="om-accent-color-1″ onclick="link_image" css_animation="top-to-bottom"][/vc_column][/vc_row][vc_row][vc_column][vc_separator][/vc_column][/vc_row][vc_row][vc_column width="1/2″ css_animation="bounce" css=".vc_custom_1613746316402{margin-top: 20px !important;}"][vc_column_text]
The best fun you can possibly have on two wheels is undoubtedly Ducati's Hypermotard. The bike has always been pure fun, and has always offered the rider a stream of constant and seemingly endless adrenalin. Now the Hypermotard family, there's a whole range of them available, has been enriched by the arrival of the new Hypermotard 950 RVE.
---
The all new 950 RVE rides the wave of success that has been the Hypermotard 950 concept which we first saw back in 2019. Back then it was first presented at the highly prestigious Concours d'Elegance Villa d'Este.
---
Now the new version reuses that very livery which was originally conceived and developed by the good people at the Ducati Style Centre for that original launch. The colour scheme emphasises both the lightness of the bike as well as the aggression contained within it with a powerful, high-impact graphics layout. This has been inspired by urban graffiti and created with the very same care as the concept from which it was derived. Whether you choose to ride it on one wheel or two is between you, your conscience and your legal team! In the meantime track days will never again be the same!  
[/vc_column_text][/vc_column][vc_column width="1/2″ css=".vc_custom_1613746199997{margin-top: 20px !important;margin-right: 40px !important;margin-bottom: 20px !important;}"][vc_video link="https://youtu.be/yQK8tcD6e0A" el_aspect="43″ align="center"][/vc_column][/vc_row] [vc_row content_placement="middle" bg_type="image" bg_image_pos="no_repeat_center" bg_image_att="fixed" bg_image_dimming="rgba(30,66,132,0.83)" bg_image="60″ margin_bottom="20″ font_color="#ffffff"][vc_column width="1/3″][vc_column_text]
Sales Enquiries
[/vc_column_text][/vc_column][vc_column width="2/3″][vc_column_text]
Rosso Ducati Dublin
Email: info@ducati.ie Tel: 01 4642211 Web: www.ducati.ie
[/vc_column_text][/vc_column][/vc_row][vc_row equal_height="yes" content_placement="middle"][vc_column width="1/4″][/vc_column][vc_column width="1/4″][vc_column_text]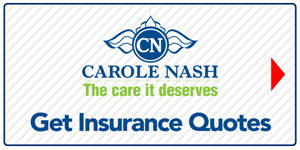 [/vc_column_text][/vc_column][vc_column width="1/4″][vc_column_text css=".vc_custom_1614948830954{margin-bottom: 0px !important;}"]
New Ducati Bikes
[/vc_column_text][vc_btn title="Go Back >>>" size="xlg" align="center" link="url:https%3A%2F%2Fwww.irishmotorbikeshow.com%2Fducati%2F|title:Ducati||"][/vc_column][vc_column width="1/4″][/vc_column][/vc_row]