[vc_row content_placement="middle" bg_type="image" bg_image_pos="cover" bg_image_att="fixed" bg_image_dimming="rgba(30,66,132,0.83)" bg_image="60″ font_color="#ffffff"][vc_column width="1/3″][vc_column_text]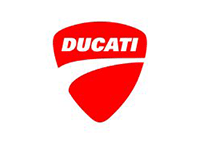 [/vc_column_text][/vc_column][vc_column width="1/3″][vc_column_text]
Ducati Multistrada
[/vc_column_text][/vc_column][vc_column width="1/3″][vc_column_text]
Rosso Ducati Dublin
info@ducati.ie
Tel: 01 4642211
www.ducati.ie
[/vc_column_text][/vc_column][/vc_row][vc_row][vc_column width="1/2″][vc_single_image image="10727″ img_size="500×300″ alignment="center" style="vc_box_border" border_color="om-accent-color-1″ onclick="link_image" css_animation="top-to-bottom"][/vc_column][vc_column width="1/2″][vc_single_image image="10729″ img_size="500×300″ alignment="center" style="vc_box_border" border_color="om-accent-color-1″ onclick="link_image" css_animation="top-to-bottom"][/vc_column][/vc_row][vc_row][vc_column][vc_separator][/vc_column][/vc_row][vc_row][vc_column width="1/2″ css_animation="bounce" css=".vc_custom_1613746316402{margin-top: 20px !important;}"][vc_column_text]
The people at Ducati have now released the fourth Multistrada generation. The new machine is refined and better all round. It's sportier while still being a better touring bike, better off road and easier to commute on. As with most Ducati bikes this one starts with the engine. The new 170 HP V4 Granturismo engine is a brand new feature. As well as putting out all that power the unit is much more practical to own with oil services now scheduled at 15,000 kilometres and a main service not due for a staggering 60,000. This is just the part of the bike that you can't see!
---
The Multistrada V4 has a navigation system that can be viewed on the dashboard and a very clever rider assistance radar-system. This allows for a more enjoyable, safe and comfortable riding experience. When you get out into the country on it the bikes electronic suspension combined with its easy power delivery and stand-up riding comfort are a treat. 
---
The standard equipment makes for a bike that is customisable, from the riding style, to the choices of engine performance, connectivity, seat height and braking systems. There are three specs available, the V4, the V4S and the V4S sport.
[/vc_column_text][/vc_column][vc_column width="1/2″ css=".vc_custom_1613746199997{margin-top: 20px !important;margin-right: 40px !important;margin-bottom: 20px !important;}"][vc_video link="https://youtu.be/9ziQF428yOg" el_aspect="43″ align="center"][/vc_column][/vc_row][vc_row content_placement="middle" bg_type="image" bg_image_pos="no_repeat_center" bg_image_att="fixed" bg_image_dimming="rgba(30,66,132,0.83)" bg_image="60″ margin_bottom="20″ font_color="#ffffff"][vc_column width="1/3″][vc_column_text]
Sales Enquiries
[/vc_column_text][/vc_column][vc_column width="2/3″][vc_column_text]
Rosso Ducati Dublin
Email: info@ducati.ie Tel: 01 4642211 Web: www.ducati.ie
[/vc_column_text][/vc_column][/vc_row][vc_row equal_height="yes" content_placement="middle"][vc_column width="1/4″][/vc_column][vc_column width="1/4″][vc_column_text]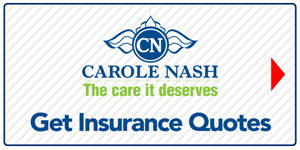 [/vc_column_text][/vc_column][vc_column width="1/4″][vc_column_text css=".vc_custom_1614948830954{margin-bottom: 0px !important;}"]
New Ducati Bikes
[/vc_column_text][vc_btn title="Go Back >>>" size="xlg" align="center" link="url:https%3A%2F%2Fwww.irishmotorbikeshow.com%2Fducati%2F|title:Ducati||"][/vc_column][vc_column width="1/4″][/vc_column][/vc_row]