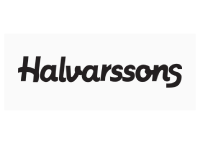 Halvarssons Mora Jacket
This multifunctional textile jacket brings premium all-weather kit to the world of motorcycling with a removable Dryway+2.0 membrane that is finished with an Outlast® temperature regulating lining which can be taken out on warmer days, but will keep the rider toasty in poorer conditions. All of the textile has been treated with Durable Water Repellent (DWR). This is reinforced with water-repellent nubuck on both the shoulders and elbows. Also in the shoulders and elbows is the company's Hi ART fabric. This will give the rider a staggering 500% increase in abrasion resistance! It's not surprising that the jacket has attained a CE certified to class AA.
There is a set of adjustable level 2, CE certified protectors at shoulders and elbows. Comfort is a given with generous openings on sleeves in addition to the torso. Adjustable sleeve width comes compliments of the company's WindWire adjustment technology. Even the height and width at the waist can be adjusted. Wearability is added with a set of stretch panels at elbows and shoulders, while there is an "Open-back" system for better air flow.
---
The jacket can be supplemented with a back protector and comes with a long connection zipper for pants.