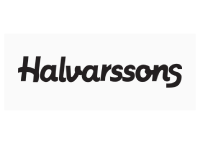 Halvarssons Wien Jacket
Everyone loves a good adventure, but most of us like to stay dry and safe while doing so! That's where the Wien jacket comes in. This offering is a true multifunctional jacket which manages to be breathable, while also being both wind and waterproof. There's a lot of technical cleverness hidden away in what looks like a simple textile jacket. The outer is made from an incredibly durable fabric. It's ability to withstand the friction that naturally occurs in an accident rivals and frequently betters that of leather. At the same time its flexible enough to wear all day as it feels a lot lighter than leather ever could. 
It's also treated with Durable Water Repellent (DWR) which coats the fabric so that the water won't sit in the weave and therefore chill the rider as they move along on the bike. The water simply runs off the fabric as it would off a piece of smooth plastic. Adding Hi-Art reinforcement to the shoulders and elbows also adds to the rider's safety. This is added to with features such as stretch panels on the back of the piece as well as a storm collar that can be easily detached. The collar, hem, sleeve ends and the waist are all adjustable to fit.