[vc_row content_placement="middle" bg_type="image" bg_image_pos="cover" bg_image_att="fixed" bg_image_dimming="rgba(30,66,132,0.83)" bg_image="60″ font_color="#ffffff"][vc_column width="1/3″][vc_column_text]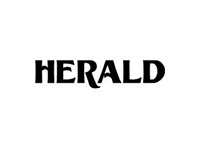 [/vc_column_text][/vc_column][vc_column width="1/3″][vc_column_text]
Herald 125
[/vc_column_text][/vc_column][vc_column width="1/3″][vc_column_text]
Franklin Motorcycles
www.franklinmotorcycles.ie
Tel: 01 5385005
sales@franklinmotorcycles.ie
[/vc_column_text][/vc_column][/vc_row][vc_row][vc_column width="1/2″][vc_single_image image="10024″ img_size="500×300″ alignment="center" style="vc_box_border" border_color="om-accent-color-1″ onclick="link_image" css_animation="top-to-bottom"][/vc_column][vc_column width="1/2″][vc_single_image image="10025″ img_size="500×300″ alignment="center" style="vc_box_border" border_color="om-accent-color-1″ onclick="link_image" css_animation="top-to-bottom"][/vc_column][/vc_row][vc_row][vc_column][vc_separator][/vc_column][/vc_row][vc_row][vc_column width="1/2″ css_animation="bounce" css=".vc_custom_1613746316402{margin-top: 20px !important;}"][vc_column_text]
This great new British company are now here in Ireland with their great range of bikes. The 125cc category gets the most representation with seven new bikes to choose from. 
---
There's the Brat which features mono shock rear suspension and premium stainless steel exhaust in addition to Digital dash, 7" LED headlight, LED rear light, LED indicators and USD front suspension. Then there is the Classic 125. As with the rest of the range this machine is powered by a single cylinder four stroke engine fed by a 12-litre fuel tank. 
---
New to the Classic 125 motorcycle is a tank strap, coupled with adjustable rear shocks, dual clocks and a LED custom rear light. The Café 125 sports a set of RaceTek adjustable rear shocks. Also new to the 125 range is the Scrambler which has a headlight grill, adjustable front mud guard and dual clocks. The Maverick 125 is off-road inspired with spoked wheels, knobbly tyres and side number boards. The Mirage 125 sports a 14-litre fuel tank and has upside down front forks & full LED digital display. It can also be fitted with a full set of luggage which is available from the dealership.
[/vc_column_text][/vc_column][vc_column width="1/2″ css=".vc_custom_1613746199997{margin-top: 20px !important;margin-right: 40px !important;margin-bottom: 20px !important;}"][vc_video link="https://youtu.be/sUsWKw5tfTo" el_aspect="43″ align="center"][/vc_column][/vc_row][vc_row content_placement="middle" bg_type="image" bg_image_pos="no_repeat_center" bg_image_att="fixed" bg_image_dimming="rgba(30,66,132,0.83)" bg_image="60″ margin_bottom="20″][vc_column width="1/3″][vc_column_text]
Recommended Retail Prices
[/vc_column_text][/vc_column][vc_column width="1/3″][vc_column_text]
Herald 125 Brat €4,239
Herald 125 Classic €3,395
Herald 125 Café €3,499
[/vc_column_text][/vc_column][vc_column width="1/3″][vc_column_text]
Herald 125 Scrambler €3,475
Herald 125 Maverick €3,690
Herald 125 Mirage €3,600
[/vc_column_text][/vc_column][/vc_row][vc_row equal_height="yes" content_placement="middle"][vc_column width="1/4″][/vc_column][vc_column width="1/4″][vc_column_text]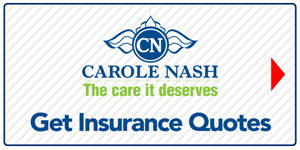 [/vc_column_text][/vc_column][vc_column width="1/4″][vc_column_text css=".vc_custom_1615297303325{margin-bottom: 0px !important;}"]
New Herald Bikes
[/vc_column_text][vc_btn title="Go Back >>>" size="xlg" align="center" link="url:https%3A%2F%2Fwww.irishmotorbikeshow.com%2Fherald%2F|title:Ducati||"][/vc_column][vc_column width="1/4″][/vc_column][/vc_row]