[vc_row content_placement="middle" bg_type="image" bg_image_pos="cover" bg_image_att="fixed" bg_image_dimming="rgba(30,66,132,0.83)" bg_image="60″ font_color="#ffffff"][vc_column width="1/3″][vc_column_text]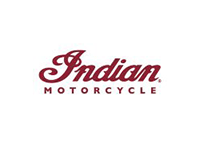 [/vc_column_text][/vc_column][vc_column width="1/3″][vc_column_text]
Indian Scout
[/vc_column_text][/vc_column][vc_column width="1/3″][vc_column_text]
Franklin Motorcycles
www.franklinmotorcycles.ie
Tel: 01 5385005
sales@franklinmotorcycles.ie
[/vc_column_text][/vc_column][/vc_row][vc_row][vc_column width="1/2″][vc_single_image image="10048″ img_size="500×300″ alignment="center" style="vc_box_border" border_color="om-accent-color-1″ onclick="link_image" css_animation="top-to-bottom"][/vc_column][vc_column width="1/2″][vc_single_image image="10049″ img_size="500×300″ alignment="center" style="vc_box_border" border_color="om-accent-color-1″ onclick="link_image" css_animation="top-to-bottom"][/vc_column][/vc_row][vc_row][vc_column][vc_separator][/vc_column][/vc_row][vc_row][vc_column width="1/2″ css_animation="bounce" css=".vc_custom_1613746316402{margin-top: 20px !important;}"][vc_column_text]
There are five different models available in the Scout range. The iconic Indian Scout features a 1133cc, liquid-cooled V-twin that puts out 94 hp and 97 Nm of torque. It comes from the factory with a sport seat and pillion pegs. The Scout Bobber has the same engine, a black-out, stripped-down look and a more aggressive riding position. Its chopped fenders, a low-rise handlebar, side-mount license plate, and updated primary cover deliver a mean, old-school look. The Scout Bobber Twenty pays homage to the original 1920 Scout. Modern technology paired with minimalist Bobber style, wire wheels, mini-ape handlebars, and a low-profile solo seat provide a comfortable ride and classic style.
---
The Scout Sixty packs a 1000cc, liquid-cooled V-twin that delivers 76 hp of power and 88 Nm of torque. Classic fleet sided fenders, blacked-out engine, and a new primary cover for 2021 give it a timeless, heritage-inspired design. The Scout Bobber Sixty is powered by the same V-twin. As such it provides enough power to match its aggressive look. A stripped-down headlight, blacked-out engine, modern tank badge, and an updated primary cover give this bike an intimidating silhouette.
---
For new riders, all Scout models continue to be available in A2 compliant specification.
[/vc_column_text][/vc_column][vc_column width="1/2″ css=".vc_custom_1613746199997{margin-top: 20px !important;margin-right: 40px !important;margin-bottom: 20px !important;}"][vc_video link="https://youtu.be/cfS669HVqlc" el_aspect="43″ align="center"][/vc_column][/vc_row][vc_row content_placement="middle" bg_type="image" bg_image_pos="no_repeat_center" bg_image_att="fixed" bg_image_dimming="rgba(30,66,132,0.83)" bg_image="60″ margin_bottom="20″][vc_column width="1/3″][vc_column_text]
Recommended Retail Prices
[/vc_column_text][/vc_column][vc_column width="2/3″][vc_column_text]
Indian Scout Sixty, Indian Red  €13,725
Indian Bobber Sixty, Black Smoke  €13,455
Indian Scout 1200, Thunder Black  €15,595
Indian Bobber, Thunder Black  €15,895
Indian Scout Bobber Twenty, Thunder Black  €16,995
[/vc_column_text][/vc_column][/vc_row][vc_row equal_height="yes" content_placement="middle"][vc_column width="1/4″][/vc_column][vc_column width="1/4″][vc_column_text]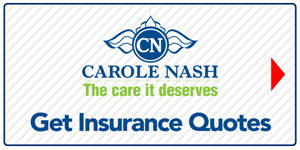 [/vc_column_text][/vc_column][vc_column width="1/4″][vc_column_text css=".vc_custom_1615298027383{margin-bottom: 0px !important;}"]
New Indian Bikes
[/vc_column_text][vc_btn title="Go Back >>>" size="xlg" align="center" link="url:https%3A%2F%2Fwww.irishmotorbikeshow.com%2Findian%2F|title:Ducati||"][/vc_column][vc_column width="1/4″][/vc_column][/vc_row]