[vc_row content_placement="middle" bg_type="image" bg_image_pos="cover" bg_image_att="fixed" bg_image_dimming="rgba(30,66,132,0.83)" bg_image="60″ font_color="#ffffff"][vc_column width="1/3″][vc_column_text]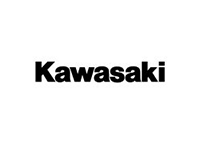 [/vc_column_text][/vc_column][vc_column width="1/3″][vc_column_text]
Kawasaki ZZR 1400
[/vc_column_text][/vc_column][vc_column width="1/3″][vc_column_text]
MEGABIKES
www.megabikes.ie
Tel: (01) 478 4200
Email: sales@megabikes.ie
[/vc_column_text][/vc_column][/vc_row][vc_row][vc_column width="1/2″][vc_single_image image="10203″ img_size="500×300″ alignment="center" style="vc_box_border" border_color="om-accent-color-1″ onclick="link_image" css_animation="top-to-bottom"][/vc_column][vc_column width="1/2″][vc_single_image image="10204″ img_size="500×300″ alignment="center" style="vc_box_border" border_color="om-accent-color-1″ onclick="link_image" css_animation="top-to-bottom"][/vc_column][/vc_row][vc_row][vc_column][vc_separator][/vc_column][/vc_row][vc_row][vc_column width="1/2″ css_animation="bounce" css=".vc_custom_1613746316402{margin-top: 20px !important;}"][vc_column_text]
The ZZR1400 matches Kawasaki's passion for engineering with our desire for ultimate
performance. It still delivers dominating acceleration married to
sophisticated rider aids including traction control, ABS braking and power mode
selection. Now the engine has got even bigger! A 4 mm longer stroke increases displacement of the powerful in-line four engine to 1,441 cm³. Compared to its predecessor, this engine offers more torque at all rpm's, and substantially more power in the mid-high range. Acceleration from 4,000 rpm and up is notably stronger. All-new wheels offer significant weight savings of 1.4 kilos over those of the predecessor. 
---
The ZZR1400's bodywork offers high aerodynamic performance that reduces drag, and contributes to stability and wind protection at highway speeds. Thematic quadruple fins of the side fairings stay, although their design is more 3-dimensional, contributing to a more dynamic image of the side of the bike. The ZZR features retractable luggage hooks that tuck in neatly at the rear of the front seat. These are complemented by two hooks on the passenger tail grip. Plush, broad and supportive, the ZZR1400 seat is a lesson in riding comfort for both pilot and passenger. Stiffer springs for both the front fork and rear suspension deliver a firmer, sportier feel. 
[/vc_column_text][/vc_column][vc_column width="1/2″ css=".vc_custom_1613746199997{margin-top: 20px !important;margin-right: 40px !important;margin-bottom: 20px !important;}"][vc_video link="https://youtu.be/cAvwYy8KNQs" el_aspect="43″ align="center"][/vc_column][/vc_row][vc_row content_placement="middle" bg_type="image" bg_image_pos="no_repeat_center" bg_image_att="fixed" bg_image_dimming="rgba(30,66,132,0.83)" bg_image="60″ margin_bottom="20″][vc_column width="1/3″][vc_column_text]
Recommended Retail Prices
[/vc_column_text][/vc_column][vc_column width="2/3″][vc_column_text]
[/vc_column_text][/vc_column][/vc_row][vc_row equal_height="yes" content_placement="middle"][vc_column width="1/4″][/vc_column][vc_column width="1/4″][vc_column_text]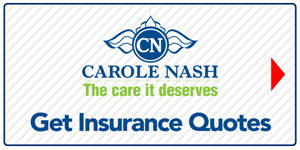 [/vc_column_text][/vc_column][vc_column width="1/4″][vc_column_text css=".vc_custom_1615469253760{margin-bottom: 0px !important;}"]
New Kawasaki Bikes
[/vc_column_text][vc_btn title="Go Back >>>" size="xlg" align="center" link="url:https%3A%2F%2Fwww.irishmotorbikeshow.com%2Fkawasaki%2F|title:Ducati||"][/vc_column][vc_column width="1/4″][/vc_column][/vc_row]