[vc_row content_placement="middle" bg_type="image" bg_image_pos="cover" bg_image_att="fixed" bg_image_dimming="rgba(30,66,132,0.83)" bg_image="60″ font_color="#ffffff"][vc_column width="1/3″][vc_column_text]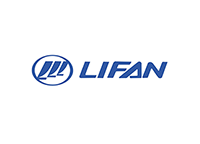 [/vc_column_text][/vc_column][vc_column width="1/3″][vc_column_text]
Lifan E3 Delux
[/vc_column_text][/vc_column][vc_column width="1/3″][vc_column_text]
MOTO 4 U
sales@moto4u.ie
Tel: 01 4055220
www.lifanmotors.ie and www.moto4u.ie
[/vc_column_text][/vc_column][/vc_row][vc_row][vc_column width="1/2″][vc_single_image image="10098″ img_size="500×400″ alignment="center" style="vc_box_border" border_color="om-accent-color-1″ onclick="link_image" css_animation="top-to-bottom"][/vc_column][vc_column width="1/2″][vc_single_image image="10099″ img_size="500×400″ alignment="center" style="vc_box_border" border_color="om-accent-color-1″ onclick="link_image" css_animation="top-to-bottom"][/vc_column][/vc_row][vc_row][vc_column][vc_separator][/vc_column][/vc_row][vc_row][vc_column width="1/2″ css_animation="bounce" css=".vc_custom_1613746316402{margin-top: 20px !important;}"][vc_column_text]
With the ever-increasing demand for an economical way to commute, driven by rising cost of car ownership, traffic congestion in the city, the ever increasing restrictions on car parking, the cost of fuel not to mention the fact that more people becoming environmentally aware, it's not surprising that electric vehicles such as the Lifan are being seen as the way forward. 
---
Earlier this year Moto4u launched an exclusive range of these Bosch-powered, lithium-ion battery fuelled, road-legal eco scooters with a range of 120km. There are six amazing colour options available. 
---
These scooters come with two chargers. One is for home and the other is for the office or college. The battery is a handy li-ion pack with a carry handle situated under the seat for quick easy removal or it can be charged in the bike if that's more suitable. The licence required is a simple category AM, or any other larger motorcycle category also covers you to ride the new Lifan. If you hold full B Car licence dated on or before 20th October 2006 you are entitled to ride this scooter without doing any further training. Powered by a 1200 W Bosch motor delivers the powerful, sporty character with excellent acceleration.
[/vc_column_text][/vc_column][vc_column width="1/2″ css=".vc_custom_1613746199997{margin-top: 20px !important;margin-right: 40px !important;margin-bottom: 20px !important;}"][vc_video link="https://youtu.be/gz6kTA85qkg " el_aspect="43″ align="center"][/vc_column][/vc_row][vc_row content_placement="middle" bg_type="image" bg_image_pos="no_repeat_center" bg_image_att="fixed" bg_image_dimming="rgba(30,66,132,0.83)" bg_image="60″ margin_bottom="20″][vc_column width="1/3″][vc_column_text]
Recommended Retail Prices
[/vc_column_text][/vc_column][vc_column width="2/3″][vc_column_text]
[/vc_column_text][/vc_column][/vc_row][vc_row equal_height="yes" content_placement="middle"][vc_column width="1/4″][/vc_column][vc_column width="1/4″][vc_column_text]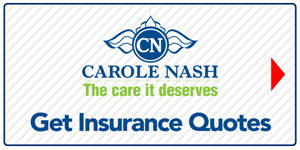 [/vc_column_text][/vc_column][vc_column width="1/4″][vc_column_text css=".vc_custom_1615305732029{margin-bottom: 0px !important;}"]
New Metal 2021
[/vc_column_text][vc_btn title="Go Back >>>" size="xlg" align="center" link="url:https%3A%2F%2Fwww.irishmotorbikeshow.com%2Fnew-metal-2021%2F|title:Ducati||"][/vc_column][vc_column width="1/4″][/vc_column][/vc_row]