[vc_row content_placement="middle" bg_type="image" bg_image_pos="cover" bg_image_att="fixed" bg_image_dimming="rgba(30,66,132,0.83)" bg_image="60″ font_color="#ffffff"][vc_column width="1/3″][vc_column_text]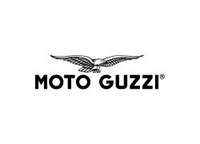 [/vc_column_text][/vc_column][vc_column width="1/3″][vc_column_text]
Moto Guzzi V85
[/vc_column_text][/vc_column][vc_column width="1/3″][vc_column_text]
Megabikes
Web: megabikes.ie
Tel: 01 4784200
email: sales@megabikes.ie
[/vc_column_text][/vc_column][/vc_row][vc_row][vc_column width="1/2″][vc_single_image image="10077″ img_size="500×300″ alignment="center" style="vc_box_border" border_color="om-accent-color-1″ onclick="link_image" css_animation="top-to-bottom"][/vc_column][vc_column width="1/2″][vc_single_image image="10078″ img_size="500×300″ alignment="center" style="vc_box_border" border_color="om-accent-color-1″ onclick="link_image" css_animation="top-to-bottom"][/vc_column][/vc_row][vc_row][vc_column][vc_separator][/vc_column][/vc_row][vc_row][vc_column width="1/2″ css_animation="bounce" css=".vc_custom_1613746316402{margin-top: 20px !important;}"][vc_column_text]
Moto Guzzi's V85 TT is a unique machine. This is a bike that seamlessly mixes the great classic styles of the off-road world with advanced technological elements such as the digital instrument cluster and its full LED lighting. With no fairing, the V85 TT has instead a smoked plexiglass windshield and a pair of handguards that make it a true all-season bike, ready to set off on adventure whenever the mood takes you. The high resistance steel tubular frame delivers superb riding stability whilst the chassis takes care of the rest with suspension with wheel travel of 170mm, a braking unit controlled by a multimap ABS system and spoked wheels wearing 17" tyres up front and 19" at the rear. 
---
Its air-cooled 90° transverse V twin with OHV distribution and two valves per cylinder, is built in the tradition of the Mandello Eagle. Its 853-cc capacity and use of materials such as titanium, more commonly seen on race bikes. The V85 TT offers three different driving modes:
---
Road, Rain and Off-road. The V85 TT is in it for the long haul. Its fuel tank capacity of over 23 litres is the largest in its category, meaning it will keep up with the demands of even the most ardent long-distance traveller.
[/vc_column_text][/vc_column][vc_column width="1/2″ css=".vc_custom_1613746199997{margin-top: 20px !important;margin-right: 40px !important;margin-bottom: 20px !important;}"][vc_video link="https://www.youtube.com/watch?v=p-JsFn8P3m0&ab_channel=MotoGuzziOfficial" el_aspect="43″ align="center"][/vc_column][/vc_row][vc_row content_placement="middle" bg_type="image" bg_image_pos="no_repeat_center" bg_image_att="fixed" bg_image_dimming="rgba(30,66,132,0.83)" bg_image="60″ margin_bottom="20″][vc_column width="1/3″][vc_column_text]
Recommended Retail Prices
[/vc_column_text][/vc_column][vc_column width="2/3″][vc_column_text]
Moto Guzzi V85 TT  €13,795
Moto Guzzi V85 TT Evocative  €14,295
Moto Guzzi V85 TT Centenario  €14,295
Moto Guzzi V85 Travel  €14,995
[/vc_column_text][/vc_column][/vc_row][vc_row equal_height="yes" content_placement="middle"][vc_column width="1/4″][/vc_column][vc_column width="1/4″][vc_column_text]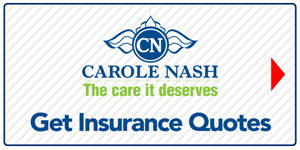 [/vc_column_text][/vc_column][vc_column width="1/4″][vc_column_text css=".vc_custom_1615302996384{margin-bottom: 0px !important;}"]
New Moto Guzzi Bikes
[/vc_column_text][vc_btn title="Go Back >>>" size="xlg" align="center" link="url:https%3A%2F%2Fwww.irishmotorbikeshow.com%2Fmoto-guzzi%2F|title:Ducati||"][/vc_column][vc_column width="1/4″][/vc_column][/vc_row]