[vc_row content_placement="middle" bg_type="image" bg_image_pos="cover" bg_image_att="fixed" bg_image_dimming="rgba(30,66,132,0.83)" bg_image="60″ font_color="#ffffff"][vc_column width="1/3″][vc_column_text]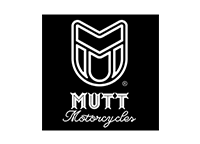 [/vc_column_text][/vc_column][vc_column width="1/3″][vc_column_text]
Mutt Akita 250CC
[/vc_column_text][/vc_column][vc_column width="1/3″][vc_column_text]
Franklin Motorcycles
www.franklinmotorcycles.ie
Tel: 01 5385005
sales@franklinmotorcycles.ie
[/vc_column_text][/vc_column][/vc_row][vc_row][vc_column width="1/2″][vc_single_image image="10211″ img_size="500×300″ alignment="center" style="vc_box_border" border_color="om-accent-color-1″ onclick="link_image" css_animation="top-to-bottom"][/vc_column][vc_column width="1/2″][vc_single_image image="10212″ img_size="500×300″ alignment="center" style="vc_box_border" border_color="om-accent-color-1″ onclick="link_image" css_animation="top-to-bottom"][/vc_column][/vc_row][vc_row][vc_column][vc_separator][/vc_column][/vc_row][vc_row][vc_column width="1/2″ css_animation="bounce" css=".vc_custom_1613746316402{margin-top: 20px !important;}"][vc_column_text]
Mutts Akita looks like it could have been carved out of a solid block of hardest granite.
It's finished with a beautifully brutalist custom-built feel you will only get with a Mutt Motorcycle. That undeniable Mutt DNA runs through the Akita from front to back, but they've added a few twists to turn it into this ultimate pavement-pounding pooch. Starting with the twin-shock frame and four-stroke single-cylinder power-plant, which is available in 125 and 250cc. It rolls on 18″ wheels with stainless steel spokes and black aluminium rims wrapped in deep tread knobbly rubber for that all-important stance. Rear gas shocks help keep the chassis planted firmly on the blacktop.
---
The devil definitely is in the detail. From the handmade brushed TIG welded stainless steel mudguard brackets to those lightweight aluminium and rubber grips and branded bar ends. These are complemented by Mutt CNC fork caps and head stem nut. Black lightweight anodised aluminium parts in the form of super-neat new indicator brackets; a set of short rider and pillion pegs; and a drilled aluminium gear lever and shift peg. We really like the freshly styled side panels and exhaust heat shield. It's the tank, however, that makes this bike really stand out! 
[/vc_column_text][/vc_column][vc_column width="1/2″ css=".vc_custom_1613746199997{margin-top: 20px !important;margin-right: 40px !important;margin-bottom: 20px !important;}"][vc_video link="https://youtu.be/0hHRthlHm3Y" el_aspect="43″ align="center"][/vc_column][/vc_row][vc_row content_placement="middle" bg_type="image" bg_image_pos="no_repeat_center" bg_image_att="fixed" bg_image_dimming="rgba(30,66,132,0.83)" bg_image="60″ margin_bottom="20″][vc_column width="1/3″][vc_column_text]
Recommended Retail Prices
[/vc_column_text][/vc_column][vc_column width="2/3″][vc_column_text]
[/vc_column_text][/vc_column][/vc_row][vc_row equal_height="yes" content_placement="middle"][vc_column width="1/4″][/vc_column][vc_column width="1/4″][vc_column_text]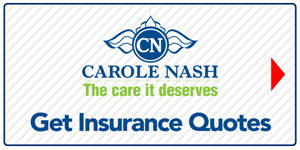 [/vc_column_text][/vc_column][vc_column width="1/4″][vc_column_text css=".vc_custom_1615477002086{margin-bottom: 0px !important;}"]
New Mutt Bikes
[/vc_column_text][vc_btn title="Go Back >>>" size="xlg" align="center" link="url:https%3A%2F%2Fwww.irishmotorbikeshow.com%2Fmutt%2F|title:Ducati||"][/vc_column][vc_column width="1/4″][/vc_column][/vc_row]