[vc_row content_placement="middle" bg_type="image" bg_image_pos="cover" bg_image_att="fixed" bg_image_dimming="rgba(30,66,132,0.83)" bg_image="60″ font_color="#ffffff"][vc_column width="1/3″][vc_column_text]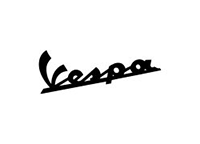 [/vc_column_text][/vc_column][vc_column width="1/3″][vc_column_text]
Vespa Primavera 50
[/vc_column_text][/vc_column][vc_column width="1/3″][vc_column_text]
www.megabikes.ie
Tel: (01) 478 4200
Email: sales@megabikes.ie
[/vc_column_text][/vc_column][/vc_row][vc_row][vc_column width="1/2″][vc_single_image image="10571″ img_size="500×300″ alignment="center" style="vc_box_border" border_color="om-accent-color-1″ onclick="link_image" css_animation="top-to-bottom"][/vc_column][vc_column width="1/2″][vc_single_image image="10572″ img_size="500×300″ alignment="center" style="vc_box_border" border_color="om-accent-color-1″ onclick="link_image" css_animation="top-to-bottom"][/vc_column][/vc_row][vc_row][vc_column][vc_separator][/vc_column][/vc_row][vc_row][vc_column width="1/2″ css_animation="bounce" css=".vc_custom_1613746316402{margin-top: 20px !important;}"][vc_column_text]
It's time to be a part of a new revolution. The Sixties was an era in which the world was changing. Then the Vespa Primavera burst onto the scene and revolutionised urban mobility with its charming and wonderfully simple "two wheels and a motor" combination. Today, with fresh new lightweight lines and the addition of twenty-first century technology, the Primavera remains as captivating and stylish as ever.
---
Ride any type of road in total comfort. This small body Vespa with the famous lightweight structure zips through city traffic and longer stretches of empty roads with ease. Designed so that you enjoy a smooth, quiet and comfortable ride, its 12″ wheels deliver perfect grip on all surfaces and in all conditions.
---
Access your personal infotainment system. The Vespa Primavera features plenty of great technology with its innovative instrument panel with multi-function full-colour TFT display, connected to the Vespa MIA app. This gives you instant access to a host of fantastic information, from bike status to trip statistics. It also enables you to answer telephone calls using buttons on the handlebar and use your smartphone's voice command function to make calls and manage your music playlist.
[/vc_column_text][/vc_column][vc_column width="1/2″ css=".vc_custom_1613746199997{margin-top: 20px !important;margin-right: 40px !important;margin-bottom: 20px !important;}"][vc_video link="https://youtu.be/UvApJ6jpic0″ el_aspect="43″ align="center"][/vc_column][/vc_row][vc_row content_placement="middle" bg_type="image" bg_image_pos="no_repeat_center" bg_image_att="fixed" bg_image_dimming="rgba(30,66,132,0.83)" bg_image="60″ margin_bottom="20″][vc_column width="1/3″][vc_column_text]
Recommended Retail Prices
[/vc_column_text][/vc_column][vc_column width="2/3″][vc_column_text]
Vespa Primavera 50 4T iget  €4,195
[/vc_column_text][/vc_column][/vc_row][vc_row equal_height="yes" content_placement="middle"][vc_column width="1/4″][/vc_column][vc_column width="1/4″][vc_column_text]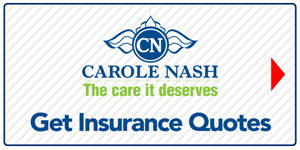 [/vc_column_text][/vc_column][vc_column width="1/4″][vc_column_text css=".vc_custom_1615811828288{margin-bottom: 0px !important;}"]
New Vespa Bikes
[/vc_column_text][vc_btn title="Go Back >>>" size="xlg" align="center" link="url:https%3A%2F%2Fwww.irishmotorbikeshow.com%2Fvespa%2F|title:Ducati||"][/vc_column][vc_column width="1/4″][/vc_column][/vc_row]