[vc_row content_placement="middle" bg_type="image" bg_image_pos="cover" bg_image_att="fixed" bg_image_dimming="rgba(30,66,132,0.83)" bg_image="60″ font_color="#ffffff"][vc_column width="1/3″][vc_column_text]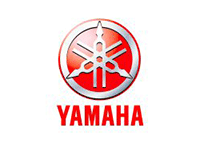 [/vc_column_text][/vc_column][vc_column width="1/3″][vc_column_text]
Yamaha MT 07
[/vc_column_text][/vc_column][vc_column width="1/3″][vc_column_text]
Yamaha Motor Ireland Danfay
Yamaha Motor Europe (yamaha-motor.eu)
Tel: 01-2859177
info@danfay.ie
[/vc_column_text][/vc_column][/vc_row][vc_row][vc_column width="1/2″][vc_single_image image="9679″ img_size="500×400″ alignment="center" style="vc_box_border" border_color="om-accent-color-1″ onclick="link_image" css_animation="top-to-bottom"][/vc_column][vc_column width="1/2″][vc_single_image image="9680″ img_size="500×400″ alignment="center" style="vc_box_border" border_color="om-accent-color-1″ onclick="link_image" css_animation="top-to-bottom"][/vc_column][/vc_row][vc_row][vc_column][vc_separator][/vc_column][/vc_row][vc_row][vc_column width="1/2″ css_animation="bounce" css=".vc_custom_1613746316402{margin-top: 20px !important;}"][vc_column_text]
This year's new Yamaha MT 07 gets a range of upgraded features. These include a new EU5-compliant engine as well as more powerful front brakes both of which confirm the bike's class-leading riding experience. Also new are the LED headlight, turn signals and position lights as well as LCD instruments. Tapered handlebars, a new tank and seat make for an upright riding position, while the latest Michelin tyres give confident roadholding. New colours and detailing reinforce the bike's MT family DNA. The new model's next generation bodywork reflects the ongoing evolution of the MT family, and gives the 2021 MT-07 a more refined and distinctive look with a quality feel.
---
The design concept was to make the new MT-07 the 'Handsome Younger Sibling" in the Hyper Naked family. New winglets on the sides of the newly-designed 14-litre fuel tank covers feature sharply sculpted air ducts that visually convey the flow of the air into the engine. The latest 690cc 2-cylinder CP2 engine features a revised air intake duct design and optimized fuel injector settings, as well as a new 2-into-1 exhaust and new ECU.
---
These changes give a more linear engine response, while maintaining the characterful performance. It also delivers a smoother torque/rpm curve for excellent top speed.
[/vc_column_text][/vc_column][vc_column width="1/2″ css=".vc_custom_1613746199997{margin-top: 20px !important;margin-right: 40px !important;margin-bottom: 20px !important;}"][vc_video link="https://youtu.be/7n8I4FDL5Ig" el_aspect="43″ align="center"][/vc_column][/vc_row][vc_row content_placement="middle" bg_type="image" bg_image_pos="no_repeat_center" bg_image_att="fixed" bg_image_dimming="rgba(30,66,132,0.83)" bg_image="60″ margin_bottom="20″][vc_column width="1/3″][vc_column_text]
Recommended Retail Prices
[/vc_column_text][/vc_column][vc_column width="2/3″][vc_column_text]
[/vc_column_text][/vc_column][/vc_row][vc_row equal_height="yes" content_placement="middle"][vc_column width="1/4″][/vc_column][vc_column width="1/4″][vc_column_text]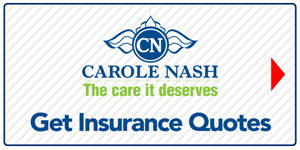 [/vc_column_text][/vc_column][vc_column width="1/4″][vc_column_text css=".vc_custom_1615285184299{margin-bottom: 0px !important;}"]
New Yamaha Bikes
[/vc_column_text][vc_btn title="Go Back >>>" size="xlg" align="center" link="url:https%3A%2F%2Fwww.irishmotorbikeshow.com%2Fyamaha%2F|title:Yamaha||"][/vc_column][vc_column width="1/4″][/vc_column][/vc_row]