[vc_row content_placement="middle" bg_type="image" bg_image_pos="cover" bg_image_att="fixed" bg_image_dimming="rgba(30,66,132,0.83)" bg_image="60″ font_color="#ffffff"][vc_column width="1/3″][vc_column_text]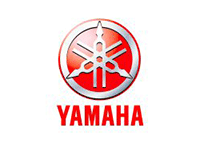 [/vc_column_text][/vc_column][vc_column width="1/3″][vc_column_text]
Yamaha MT 09
[/vc_column_text][/vc_column][vc_column width="1/3″][vc_column_text]
Yamaha Motor Ireland Danfay
Yamaha Motor Europe (yamaha-motor.eu)
Tel: 01-2859177
info@danfay.ie
[/vc_column_text][/vc_column][/vc_row][vc_row][vc_column width="1/2″][vc_single_image image="9684″ img_size="500×300″ alignment="center" style="vc_box_border" border_color="om-accent-color-1″ onclick="link_image" css_animation="top-to-bottom"][/vc_column][vc_column width="1/2″][vc_single_image image="9685″ img_size="500×300″ alignment="center" style="vc_box_border" border_color="om-accent-color-1″ onclick="link_image" css_animation="top-to-bottom"][/vc_column][/vc_row][vc_row][vc_column][vc_separator][/vc_column][/vc_row][vc_row][vc_column width="1/2″ css_animation="bounce" css=".vc_custom_1613746316402{margin-top: 20px !important;}"][vc_column_text]
Since 2013 Yamaha has been making MT models that have brought a whole new level of excitement and dynamism to Europe's thrill-seeking riders. Now the company is delighted to bring, not one, but two new MT 09 models to the new bike market. Designed and built by people who eat, breathe and sleep motorcycles, these bikes have created their own category and introduced a huge number of riders to a new kind of two-wheel experience.
---
With their torque-rich engine performance, agile handling and naked good looks, they're designed to deliver a sporty and rewarding ride that reinforces our passion for two wheels. 
---
Both bikes feature an 889cc inline 3-cylinder 4-valve DOHC liquid-cooled EU5 engine which generates more power at all engine speeds including a 7% increase in torque. The bike is now 4kg lighter than the previous model, has a shorter wheelbase with a lighter swingarm and an ultralight set of wheels. Illumination is provided by full LED lighting. There's a quick shifter as well as a new and refined A&S clutch. The electronics package consists of a new 6-axis IMU as well as traction control, anti-wheelie control, ABS and brake control. There is a drive mode and the whole lot is displayed on a TFT screen.
[/vc_column_text][/vc_column][vc_column width="1/2″ css=".vc_custom_1613746199997{margin-top: 20px !important;margin-right: 40px !important;margin-bottom: 20px !important;}"][vc_video link="https://youtu.be/TUQNl45Hzbo" el_aspect="43″ align="center"][/vc_column][/vc_row][vc_row][vc_column][vc_column_text] [/vc_column_text][/vc_column][/vc_row][vc_row content_placement="middle" bg_type="image" bg_image_pos="no_repeat_center" bg_image_att="fixed" bg_image_dimming="rgba(30,66,132,0.83)" bg_image="60″ margin_bottom="20″][vc_column width="1/3″][vc_column_text]
Recommended Retail Prices
[/vc_column_text][/vc_column][vc_column width="2/3″][vc_column_text]
[/vc_column_text][/vc_column][/vc_row][vc_row equal_height="yes" content_placement="middle"][vc_column width="1/4″][/vc_column][vc_column width="1/4″][vc_column_text]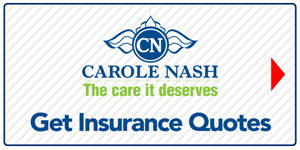 [/vc_column_text][/vc_column][vc_column width="1/4″][vc_column_text css=".vc_custom_1615285184299{margin-bottom: 0px !important;}"]
New Yamaha Bikes
[/vc_column_text][vc_btn title="Go Back >>>" size="xlg" align="center" link="url:https%3A%2F%2Fwww.irishmotorbikeshow.com%2Fyamaha%2F|title:Yamaha||"][/vc_column][vc_column width="1/4″][/vc_column][/vc_row]