[vc_row content_placement="middle" bg_type="image" bg_image_pos="cover" bg_image_att="fixed" bg_image_dimming="rgba(30,66,132,0.83)" bg_image="60″ font_color="#ffffff"][vc_column width="1/3″][vc_column_text]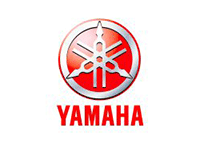 [/vc_column_text][/vc_column][vc_column width="1/3″][vc_column_text]
Yamaha XMax 300
[/vc_column_text][/vc_column][vc_column width="1/3″][vc_column_text]
Yamaha Motor Ireland Danfay
Yamaha Motor Europe (yamaha-motor.eu)
Tel: 01-2859177
info@danfay.ie
[/vc_column_text][/vc_column][/vc_row][vc_row][vc_column width="1/2″][vc_single_image image="9703″ img_size="500×400″ alignment="center" style="vc_box_border" border_color="om-accent-color-1″ onclick="link_image" css_animation="top-to-bottom"][/vc_column][vc_column width="1/2″][vc_single_image image="9701″ img_size="500×400″ alignment="center" style="vc_box_border" border_color="om-accent-color-1″ onclick="link_image" css_animation="top-to-bottom"][/vc_column][/vc_row][vc_row][vc_column][vc_separator][/vc_column][/vc_row][vc_row][vc_column width="1/2″ css_animation="bounce" css=".vc_custom_1613746316402{margin-top: 20px !important;}"][vc_column_text]
Driven by a single-cylinder 292cc Blue Core engine, the XMAX 300 combines maxi scooter performance with lightweight agility. This makes it the perfect choice for fast, easy and efficient commuting. It also means that it's more than enjoyable for sports and leisure riding.
---
This high specification Sport Scooter has been built with a fully EU5-compliant engine. Which, in turn, makes this class-leading best seller an even more attractive suggestion for riders who want a scooter that's stylish and quick and economical. For 2021 there are two models, the standard one and the 'Tech'. The Tech version also benefits from new graphics and exclusive detailing that highlight its status as a premium machine.
---
Both machines come with a new EU5-compliant Blue Core 292cc single-cylinder engine which delivers a 6% increase in average fuel economy. Their body design and build quality is premium. They are built with LED lighting on both the front and rear. The front forks are similar to a motorcycle's and the seat is luxurious while the storage is big enough space for two full-face helmets. There is a traction control system with full ABS as well as keyless ignition and a smartphone charging port.
[/vc_column_text][/vc_column][vc_column width="1/2″ css=".vc_custom_1613746199997{margin-top: 20px !important;margin-right: 40px !important;margin-bottom: 20px !important;}"][vc_video link="https://youtu.be/iWulPEhFdJA" el_aspect="43″ align="center"][/vc_column][/vc_row][vc_row content_placement="middle" bg_type="image" bg_image_pos="no_repeat_center" bg_image_att="fixed" bg_image_dimming="rgba(30,66,132,0.83)" bg_image="60″ margin_bottom="20″][vc_column width="1/3″][vc_column_text]
Recommended Retail Prices
[/vc_column_text][/vc_column][vc_column width="2/3″][vc_column_text]
[/vc_column_text][/vc_column][/vc_row][vc_row equal_height="yes" content_placement="middle"][vc_column width="1/4″][/vc_column][vc_column width="1/4″][vc_column_text]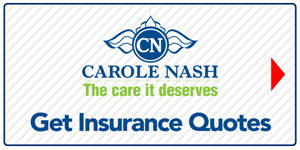 [/vc_column_text][/vc_column][vc_column width="1/4″][vc_column_text css=".vc_custom_1615285184299{margin-bottom: 0px !important;}"]
New Yamaha Bikes
[/vc_column_text][vc_btn title="Go Back >>>" size="xlg" align="center" link="url:https%3A%2F%2Fwww.irishmotorbikeshow.com%2Fyamaha%2F|title:Yamaha||"][/vc_column][vc_column width="1/4″][/vc_column][/vc_row]