[vc_row content_placement="middle" bg_type="image" bg_image_pos="cover" bg_image_att="fixed" bg_image_dimming="rgba(30,66,132,0.83)" bg_image="60″ font_color="#ffffff"][vc_column width="1/3″][vc_column_text]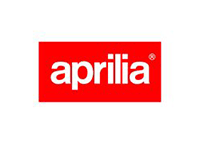 [/vc_column_text][/vc_column][vc_column width="1/3″][vc_column_text]
Aprilia Dorsoduro 900
[/vc_column_text][/vc_column][vc_column width="1/3″][vc_column_text]
MEGABIKES
www.megabikes.ie
Tel: (01) 478 4200
Email: sales@megabikes.ie
[/vc_column_text][/vc_column][/vc_row][vc_row][vc_column width="1/2″][vc_single_image image="9950″ img_size="500×400″ alignment="center" style="vc_box_border" border_color="om-accent-color-1″ onclick="link_image" css_animation="top-to-bottom"][/vc_column][vc_column width="1/2″][vc_single_image image="9951″ img_size="500×400″ alignment="center" style="vc_box_border" border_color="om-accent-color-1″ onclick="link_image" css_animation="top-to-bottom"][/vc_column][/vc_row][vc_row][vc_column][vc_separator][/vc_column][/vc_row][vc_row][vc_column width="1/2″ css_animation="bounce" css=".vc_custom_1613746316402{margin-top: 20px !important;}"][vc_column_text]
The new Aprilia Dorsoduro was built with the sole objective of providing the most possible road riding fun. It does this by drawing from the best characteristics of both sport bikes and supermotards. The result is a bike with advanced technology, agility and with a performance at the very top of its class. Indeed, Aprilia have won seven World Supermoto championships.
---
The machine is powered by a 900cc 90° V-twin engine which is augmented with electronic management that includes a ride-by-wire multimap throttle, traction control and ABS. It puts out a respectable 95 brake horsepower and a respectable 82nm of torque.
---
The new chassis now offers better handling and rider control. The upper part is a steel trellis tubing and the lateral parts are aluminium as is the new swingarm. The suspension set-up has been revised with the rear being mounted latterly which leaves plenty of space for the exhaust manifold. Up the front, the forks are by Kayba and holds the front of two wheels which are two kilos lighter than the ones used on the older 750cc model. The bike, along with the rest of the Aprilia range, is available exclusively from Mega Bikes here in Dublin.
[/vc_column_text][/vc_column][vc_column width="1/2″ css=".vc_custom_1613746199997{margin-top: 20px !important;margin-right: 40px !important;margin-bottom: 20px !important;}"][vc_video link="https://youtu.be/CP7ThI1jkFg" el_aspect="43″ align="center"][/vc_column][/vc_row][vc_row content_placement="middle" bg_type="image" bg_image_pos="no_repeat_center" bg_image_att="fixed" bg_image_dimming="rgba(30,66,132,0.83)" bg_image="60″ margin_bottom="20″][vc_column width="1/3″][vc_column_text]
Recommended Retail Prices
[/vc_column_text][/vc_column][vc_column width="2/3″][vc_column_text]
Aprilia Dorsoduro 900 €11,795
[/vc_column_text][/vc_column][/vc_row][vc_row equal_height="yes" content_placement="middle"][vc_column width="1/4″][/vc_column][vc_column width="1/4″][vc_column_text]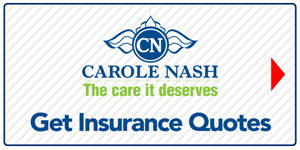 [/vc_column_text][/vc_column][vc_column width="1/4″][vc_column_text css=".vc_custom_1615287594888{margin-bottom: 0px !important;}"]
New Aprilia Bikes
[/vc_column_text][vc_btn title="Go Back >>>" size="xlg" align="center" link="url:https%3A%2F%2Fwww.irishmotorbikeshow.com%2Faprilia%2F|title:Ducati||"][/vc_column][vc_column width="1/4″][/vc_column][/vc_row]