[vc_row content_placement="middle" bg_type="image" bg_image_pos="cover" bg_image_att="fixed" bg_image_dimming="rgba(30,66,132,0.83)" bg_image="60″ font_color="#ffffff"][vc_column width="1/3″][vc_column_text]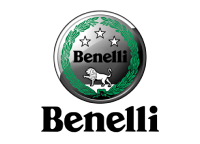 [/vc_column_text][/vc_column][vc_column width="1/3″][vc_column_text]
Benelli Imperiale 400
[/vc_column_text][/vc_column][vc_column width="1/3″][vc_column_text]
Ross Motorcycles
www.rossmotorcycles.com 
Tel: 021 4504800
Email: joeblitz@gmail.com
[/vc_column_text][/vc_column][/vc_row][vc_row][vc_column width="1/2″][vc_single_image image="10405″ img_size="500×300″ alignment="center" style="vc_box_border" border_color="om-accent-color-1″ onclick="link_image" css_animation="top-to-bottom"][/vc_column][vc_column width="1/2″][vc_single_image image="10406″ img_size="500×300″ alignment="center" style="vc_box_border" border_color="om-accent-color-1″ onclick="link_image" css_animation="top-to-bottom"][/vc_column][/vc_row][vc_row][vc_column][vc_separator][/vc_column][/vc_row][vc_row][vc_column width="1/2″ css_animation="bounce" css=".vc_custom_1613746316402{margin-top: 20px !important;}"][vc_column_text]
A classic bike with a classic name. The Imperiale is a machine made for free spirits. This is the Benelli motorcycle with a classic taste. It's a reinterpretation of a historical model of the Benelli-MotoBi range produced in the 1950s. Now we have an authentic bike with a pure spirit that finds its essence in an elegant, modern, retro motorcycle ready for today's roads.
The beating heart of the new 400 is the new single-cylinder, four-stroke, air cooled engine. It has a single overhead camshaft timing system and electronic fuel injection which offers maximum fuel economy in any riding conditions. 
---
Its maximum power is just over 20 hp at 5500 rpm, with torque of 28 Nm at only 3500 rpm.
---
The braking system on the Imperiale 400 is both effective and balanced. It features a 300 mm diameter disc on the front with two-piston floating calliper and a 240 mm disc with single-piston calliper at the rear. The aluminium alloy rims have different diameters: 19″ on the front end, 18″ on the back, respectively mounting 110/90 and 130/80 tyres. Chrome inserts accentuate the vintage style of this new motorcycle, reinforced by the round front headlight and the teardrop tank, which bring out the motorcycle's true essence.
[/vc_column_text][/vc_column][vc_column width="1/2″ css=".vc_custom_1613746199997{margin-top: 20px !important;margin-right: 40px !important;margin-bottom: 20px !important;}"][vc_video link="https://youtu.be/C_bLsXM5KSw" el_aspect="43″ align="center"][/vc_column][/vc_row][vc_row content_placement="middle" bg_type="image" bg_image_pos="no_repeat_center" bg_image_att="fixed" bg_image_dimming="rgba(30,66,132,0.83)" bg_image="60″ margin_bottom="20″][vc_column width="1/3″][vc_column_text]
Recommended Retail Prices
[/vc_column_text][/vc_column][vc_column width="2/3″][vc_column_text]
Benelli Imperiale 400  €5,395
[/vc_column_text][/vc_column][/vc_row][vc_row equal_height="yes" content_placement="middle"][vc_column width="1/4″][/vc_column][vc_column width="1/4″][vc_column_text]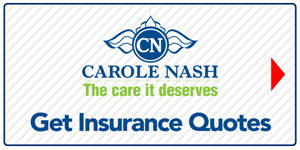 [/vc_column_text][/vc_column][vc_column width="1/4″][vc_column_text css=".vc_custom_1616158133214{margin-bottom: 0px !important;}"]
New Benelli Bikes
[/vc_column_text][vc_btn title="Go Back >>>" size="xlg" align="center" link="url:https%3A%2F%2Fwww.irishmotorbikeshow.com%2Fbenelli%2F|title:Ducati||"][/vc_column][vc_column width="1/4″][/vc_column][/vc_row]