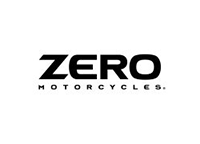 Zero FXS – STEALTHY SUPERMOTO
The Zero FXS draws from the companies rugged, battle tested off-road roots. This is a bike that comes locked, loaded and ready for your favourite trails, shortcuts, green lanes or rocketing away when traffic lights turn green. The bikes punchy Z-Force powertrain, long legged suspension and dual sport equipment tackles pretty much anything thrown its way. It's quick. It looks mean. It's very compact. It rewards good riding with precise handling as well as blistering acceleration. The FXS quietly shreds any urban slalom or conquers your local trackday outing with tarmac carving fierceness. 
---
Zeros FXS combines that off road ruggedness with heaps of on road agility. Indeed it's the ultimate way to cut through the city streets, its narrow profile making carving through the slow traffic as simple as it should be. The rider can also transform the performance profiles of the bike with the press of a button depending on where the bike is being used to deliver the most appropriate and rewarding handling and power delivery perfectly every time.. The This bike is also pre-programmed with a choice of Eco or Sport modes. Connect using your mobile device to customize performance or get stats on your ride.
Recommended Retail Prices
Zero FX 7.2  €13,790
Zero FXS 7.2  €13,790
Zero FXS 7.2 (11kW)  €13,790