[vc_row][vc_column][vc_column_text]
Barry Sheene's Bikes
---
See Barry Sheene's Legendary 1979 and 1984 Suzuki Race Bikes along with a genuine set of his leathers and helmet on the Suzuki Ireland stand D12 in the Main Hall.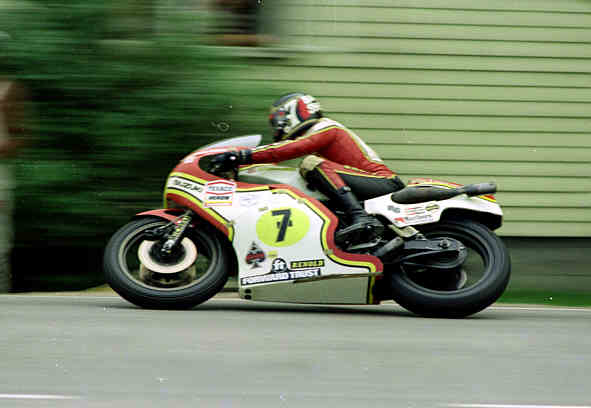 Barry Sheene's Suzuki 500 holds the record for the fastest motorcycle GP race ever.
On July 3, 1977 Sheene averaged 217.37 km/h to win the Belgian GP at Spa-Francorchamps, compared with fastest MotoGP race averages of around 175km/h.
The cheeky Londoner took the title in 1976 and '77, winning 11 GPs, reward for often painful times with the first Suzuki 500 square-four "XR14" racer in 1974.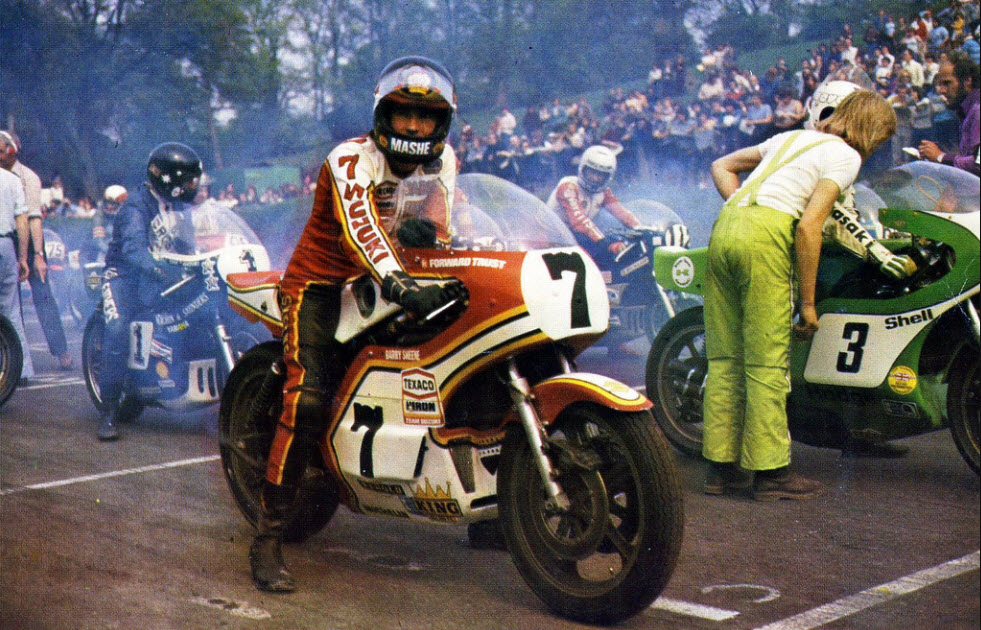 Its rotary disc-valve engine had four separate crankshafts, geared together. Gear breakages were a hazard for Sheene and Jack Findlay in '74.
Even the infamous 175mph crash at Daytona in March 1975 couldn't stop Sheene. In late June 1975 he beat Giacomo Agostini (Yamaha) in a photo finish at Assen. Sheene won again in Sweden.
Agostini won the 1975 championship, but now a reliable Suzuki and a fit Sheene posed a clear threat for '76.
However, with funds needed to develop four-stroke roadsters, Suzuki folded the works team and instead sold replicas of the Assen-winning racer. Suzuki GB executives funded a new-look GP team.[/vc_column_text][/vc_column][/vc_row][vc_row][vc_column][vc_gallery type="image_grid" images="7474,7475,7476,7477″ onclick="img_link_large" columns="2″ ratio="4:3″][/vc_column][/vc_row]