Carole Nash
---
Proud sponsors of the 2019 Irish Motorbike and Scooter Show
Carole Nash is thrilled to again be sponsoring the 2019 Irish Motorbike and Scooter Show – and what a show it promises to be.

With more than 27,000 visitors flocking to RDS in Dublin, it's the biggest event in the Irish motorbiking calendar. We can't wait to be there in the thick of the action!
TheCarole Nash crew will be on hand dishing out our famous goodie bags and be on hand to provide quotes. We'll have a collection of stunning bikes on display on the Carole Nash stand. And our expert team will be on hand to answer any of your insurance queries or simply chat all things bike.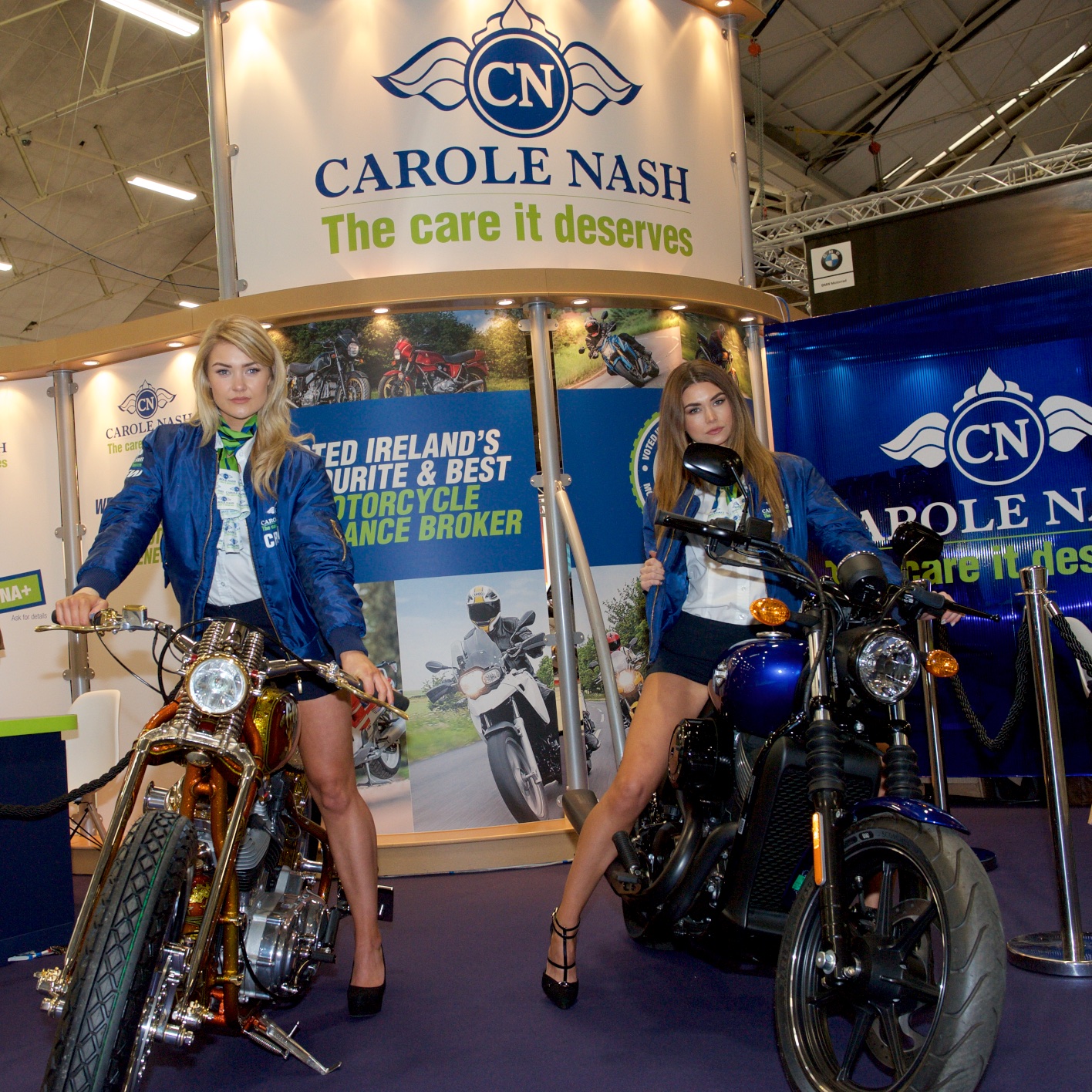 ---
Benefits as standard
As one of Ireland's leading specialist motorbike insurance brokers, we know what bikers want. That's why we offer a package of benefits as standard that many insurers charge extra for, including:
Up to €100,000 motorcycle legal protection in the case of an accident that's not your fault
Breakdown cover – including Homestart for the whole of Ireland and EU, worth over €100.
Free DNA+ protection system worth €35
For those renewing their Carole Nash policies, we also cover your renewal subscription to the DNA+ database – helping to keep your prized possession safe for another 12 months.
---
Four wheels as well as two!
We don't just cover bikes. Talk to us today about our Carole Nash Classic Car insurance too. Our all-inclusive Classic Car cover comes with additional benefits like agreed value, salvage retention rights and the chance to choose your own specialist repairer.
You can even tweak your policy to suit the specific needs of you and your car, with additional options such as laid-up cover, wedding and prom cover and track day cover.
So for your next quote, visit www.carolenash.ie or call 1800 818 751