Cut Throat Club Barbers In Aid Of 'Grow'
---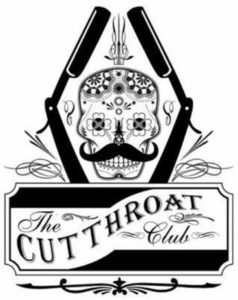 Cut Throat Club Barbers is owned by Nollaig MacAodha. It is an authentic, heritage style barbershop in the heart of Wexford.
www.facebook.com/CutthroatClub/
For a donation of €20, come and be treated to the best haircut and/or beard trim by Nollaig and his crew of top barbers at the Irish Motorbike Show in the RDS.
Nollaig and his crew of top barbers from all around Ireland are giving their time and expertise free of charge. All monies raised will go directly to GROW – Ireland's largest community-based mental health organisation that has been helping people on the road to mental health recovery and suicide prevention for almost 50 years.
To find about more about GROW and GROW meetings nationwide, visit www.grow.ie