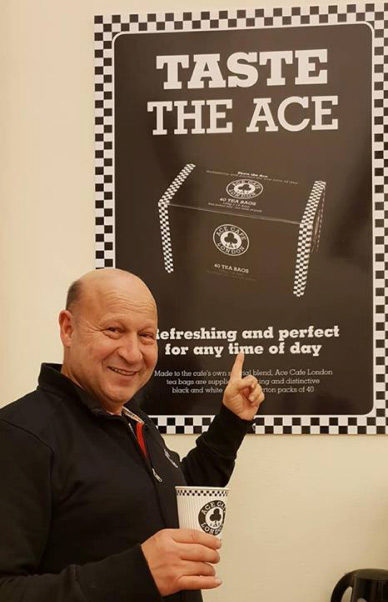 Ace Cafe Classic & Retro Zone
---
Ace Cafe in honour of the 59 club's 60th anniversary will be providing show visitors with the famous Ace Tea every two hours – don't miss 'Taste the Ace'
Drop by the Ace Café for the dancing and music all day long, every day of the Show and be in with a chance to win a spot prize of an Ace Mug and Taste the Ace Tea Pack for:
Best Dressed Mods
Best Dressed Rockers
Best Rockabilly Dancers
---
Special First Viewing In Ireland
See the one-off special Ace Cafe's Triumph's Bonneville T120 for the 1st time in Ireland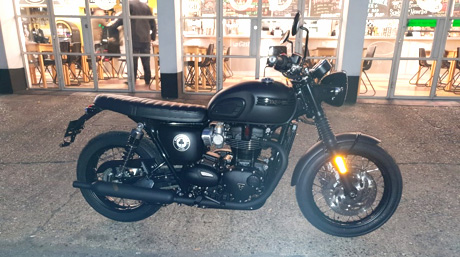 Makoto Endo – https://www.makotoendo.net/ is the artist who painted the one off special Ace Café's Triumph Bonneville T120 at the Show. It will be for sale at a special discounted price for one lucky person at the Show – just enquire at Ace Café. Special commissions also undertaken.
---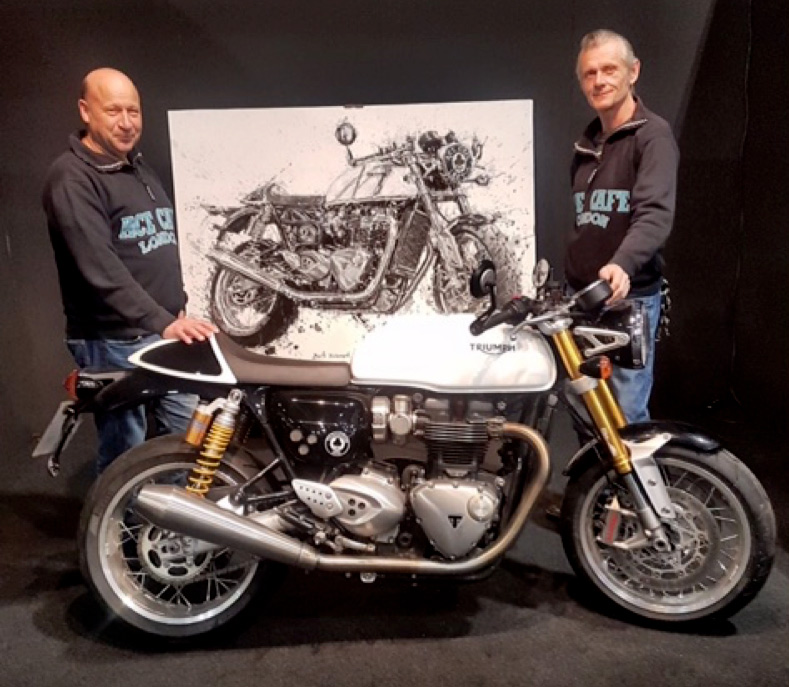 Ace Cafe 80th Anniversary 2018 – painting by Makoto Endo
Makoto Endo's one-of-a-kind technique is simple yet powerful: he flings Indian ink on canvas using chopsticks. He has tried many painting tools, except brushes, in order to create a passionate and intense impression. After trial and error, Endo found bamboo chopsticks, chosen for bamboo's strength and flexibility. With his focus completely on motorcycles, Endo has begun exploring new ways of expressing himself. His main goal, however, is to paint the sound of the engine.
Application Form for classic motorcycles, cafe racers and scooters
---
PRICES AT THE DOOR: Adults €20 | OAP/Students €15 | Kids under 12 FREE