World's Fastest Woman Motorcycle Racer – Valerie Thompson
---
'America's Queen of Speed', Valerie Thompson to open the 2019 Carole Nash Irish Motorbike & Scooter Show on 1st March 2019 in RDS Dublin.
8-Time land Speed Record Holder and World's Fastest Woman on Two-Wheels – land speed record of 328.467mph.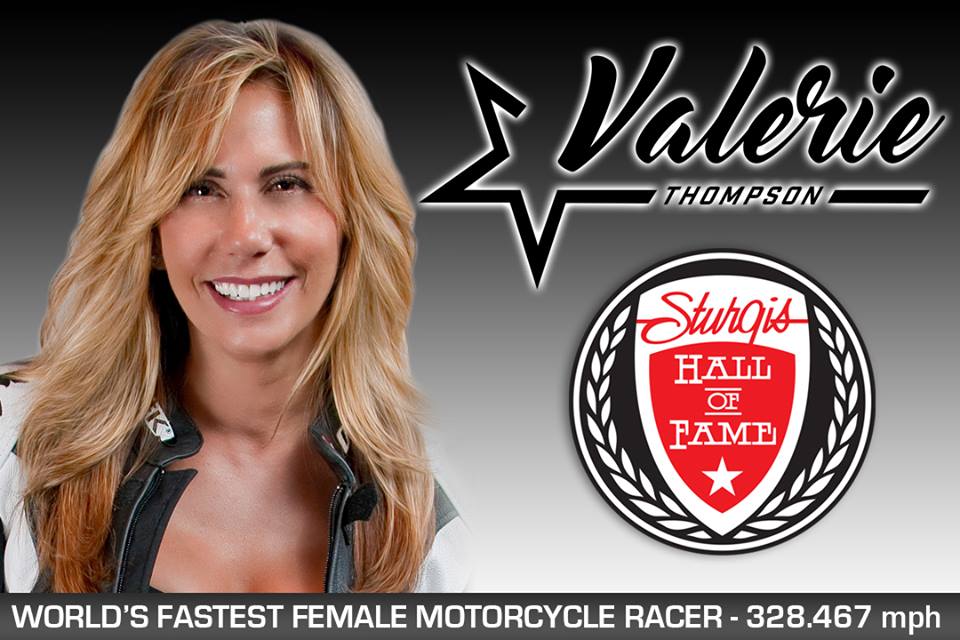 Thompson stunned the racing world at the 2016 Bonneville Motorcycle Speed Trials with a speed of 304.263 mph (489.663 km/h) piloting the Team "7" Streamliner. On only her fifth run in a streamlined motorcycle, Thompson became the first driver in a two-wheeled vehicle over 300 mph. Earlier this year, Thompson set a new land speed record of 328.467 mph (528.616 km/h) during the DRLA Speed Week competition at Lake Gairdner Australia where she also survived a horrific 363 mph crash during the World Speed Trials.
Thompson holds eight land speed records on a variety of bikes ranging from Harley-Davidsons to BMWs to Streamliners with a personal best top speed of 328.467 mph (528.616 km/h). She is a member of seven-land speed racing 200 MPH Clubs and one 300 MPH Club. Valerie is the only woman in history to compete for the world's fastest motorcycle title.
More information and links for Valerie Thompson Racing
Valerie Thompson Racing: Website | Facebook | Instagram |
Videos: 300+mph Bonneville Video | 363+ mph Australia World Speed Trials Crash Video