The Springfield
---
The team at Franklin have added the Indian Springfield to the demo fleet. The bike looks both imposing and impressive with its black bodywork and chrome panels. The detachable windscreen promises presence as well as comfort as does the deep seats.
The unique chassis features a 25° steering rake. This delivers an excellent handling and balance package that performs even when ridden a little faster than a conventional cruiser would usually be.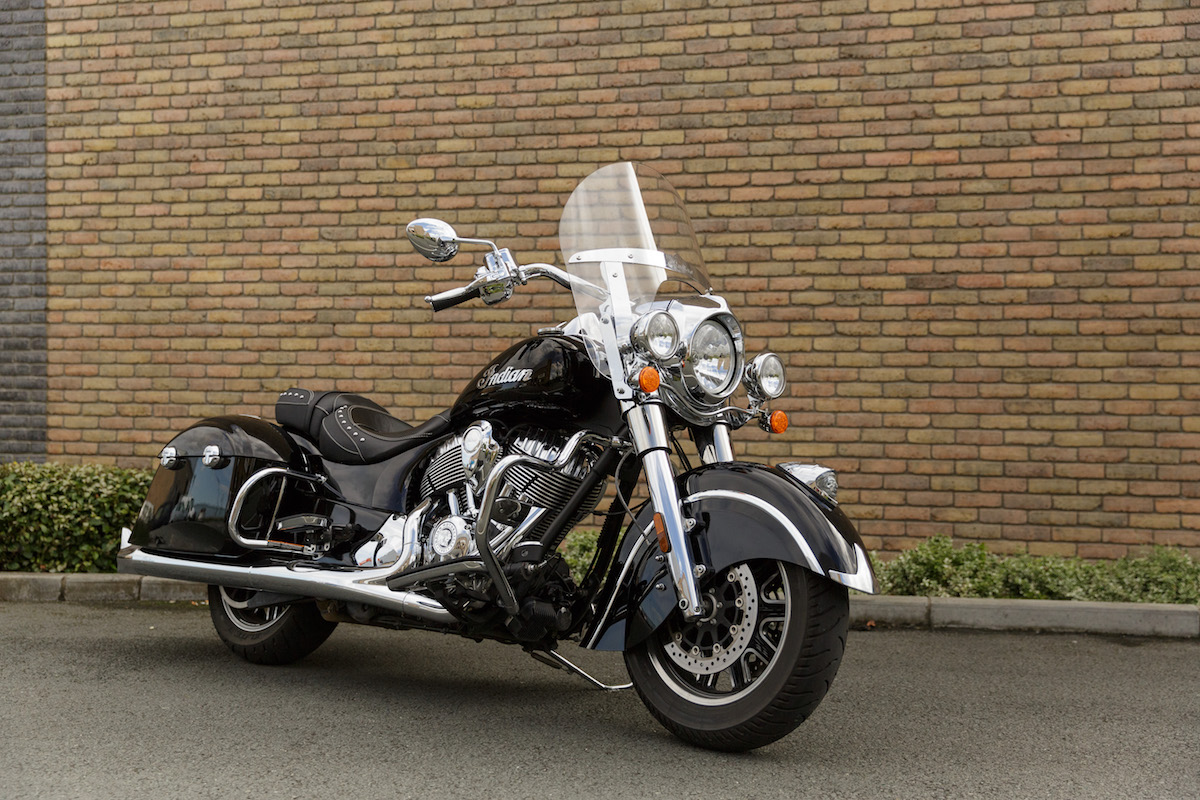 Down the back, gracing either side of the generous pillion seat, there is spacious set of hard saddlebags that have not only lockable lids but they also have weatherproof seals. These can even be locked remotely using a button mounted on the bikes console or, indeed, from the bike's key fob.
The bike comes with a trunk-compatible chassis. What this means is that it allows for enhanced passenger comfort as well as being able to take additional storage in the form of a back box or luggage roll behind the pillion without upsetting the way the bike handles.
A bike in this class wouldn't be complete without a state of the art ABS system. And neither would it be without cruise control. The ABS is highly advanced. The cruise control was easy to use with set up and adjustment being easy enough for a journalist to set up.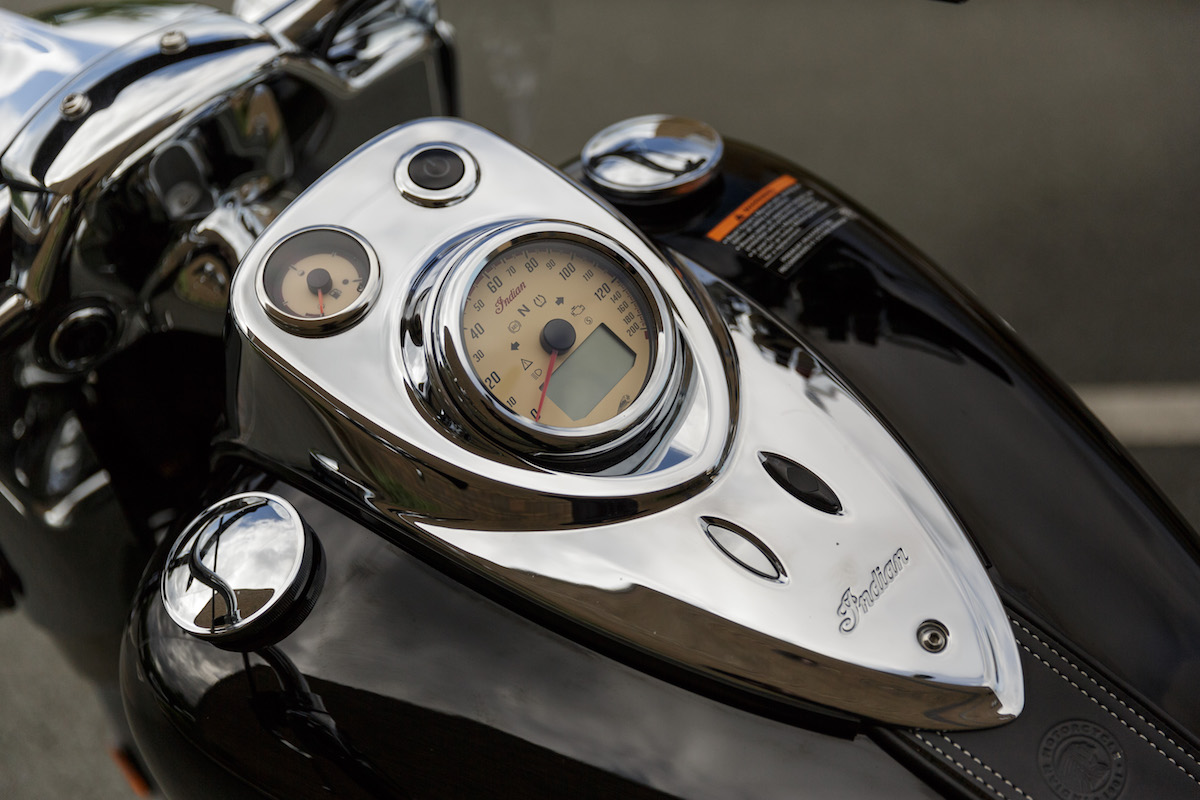 Most interestingly the bike features a removable windshield. While it works well in inclement weather the bike feels better without it, particularly in the city. It can be installed or removed in less than a minute with no tools.
Powered by the Thunder Stroke 111 the bike produces 119 ft-lb of torque with buckets of power very low in the rev range. Who needs big BHP figures when you have usable and accessible power on tap like this?
Creature comforts include the proximity key fob that the rider simply places in their pocket. You just throw the leg over, hit the start button and disappear into the sunset. Best of all a lost key fob can be over ridden by entering a security code into the bike which unlocks the machine.
The Indian Springfield retails from €27,790.
Check out what's new at the Carole Nash Irish Motorcycle and Scooter Show in the RDS, 1-3 March.
For information on how to book a stand, click here: https://bit.ly/2RI5hMy
---
PRICES AT THE DOOR: Adults €20 | OAP/Students €15 | Kids under 12 FREE