MICHAEL DUNLOP TO OPEN SHOW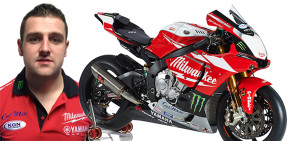 Multiple TT winner Michael Dunlop will be at the Carole Nash Irish Motorbike & Scooter Show all day Friday 27th February. You can meet the racing legend, get his autograph & take those all important selfies!
---
STEVE PARRISH WITH JOHN MCGUINNESS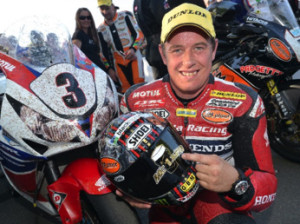 Celebrity MC and ex GP racer, Steve Parrish will be talking to the legendary TT rider John McGuinness about his racing career and his plans for 2015. This is a unique opportunity to share in the highs and lows of McGuinness's TT recording breaking career, to discover the behind the scenes stories and to experience the magic and excitement of the sport. Sat/Sun only
---
WILLIAM DUNLOP, TYCO BMW (Friday)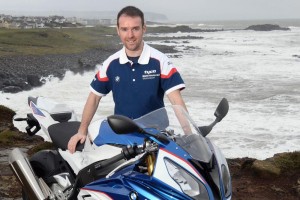 Moving to BMW Motorrad for William Dunlop is an exciting change and one he's looking forward to. We all saw what the BMW S1000RR was capable of achieving last season, so with the expertise of the guys at TAS Racing sponsored by Tyco, he's sure he can do a great job in 2015. He got my first international Superbike win last year and looks forward to achieving even more this racing season.
---
FLAT TRACK & SIDECAR SPEEDWAY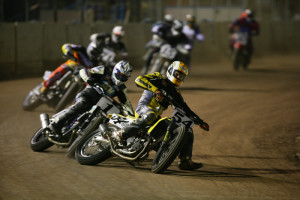 There's lots of speed and excitement as the Off Road Speedway Sidecars and Flat Track Racers are here in force with guest riders (check back here soon to see who those famous racers will be!)
---
PITBIKE SUPERMOTO RACING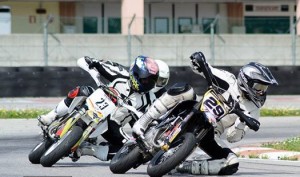 LOUD & FUN – An exciting look into the action-packed world of pitbike supermoto racing! Starting gate mayhem, block passes and banging bars!
---
IRELAND'S TT ROAD RACING STARS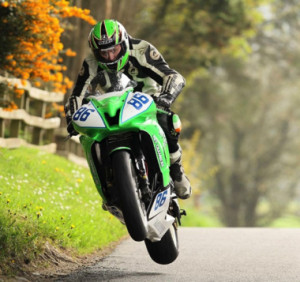 Come and meet Ireland's rising stars and the team bikes that they will be racing in the IOM TT this year – Derek Sheils, Alan Bonner, Brian McCormack, Michael Sweeney and sidecar race,r Patrick Giltenane. Derek McGee (Wilson Craig Racing Team) will also be there to catch up with.
---
OFFICIAL SHOW T-SHIRTS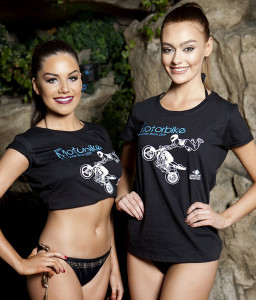 T-shirt and hoody will be available at the Show at Glendun stand N8
One T Shirt for €10.00 or Two T Shirts for €15.00
One Hoody & One T Shirt for €25.00
For pre-show sales contact sales@glendun.com
---
FLYING MILLYARD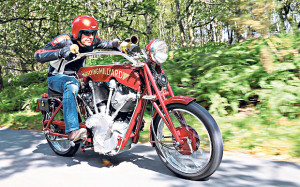 Come see this amazing machine on the Carole Nash stand E5 at the Show. It is powered by a gigantic, 5.0-litre V-twin engine designed for an aeroplane, looks like a two-wheeled Chitty Chitty Bang Bang, and was built in a suburban garage in Berkshire. Yet when Allen Millyard displayed his Flying Millyard amid the supercars at the Salon Privé exhibition in London, it earned the rare distinction of winning two prizes.
---