Austrian Adventures
The new KTM 790 Adventure R is a bike that has been designed for riders who want to ride a bigger, deeper adventure. To that end it's got a lighter engine but one with more than enough power to get the job done. This is complimented by a selection of electric management toys as well as the ability to carry luggage and offer all-day comfort.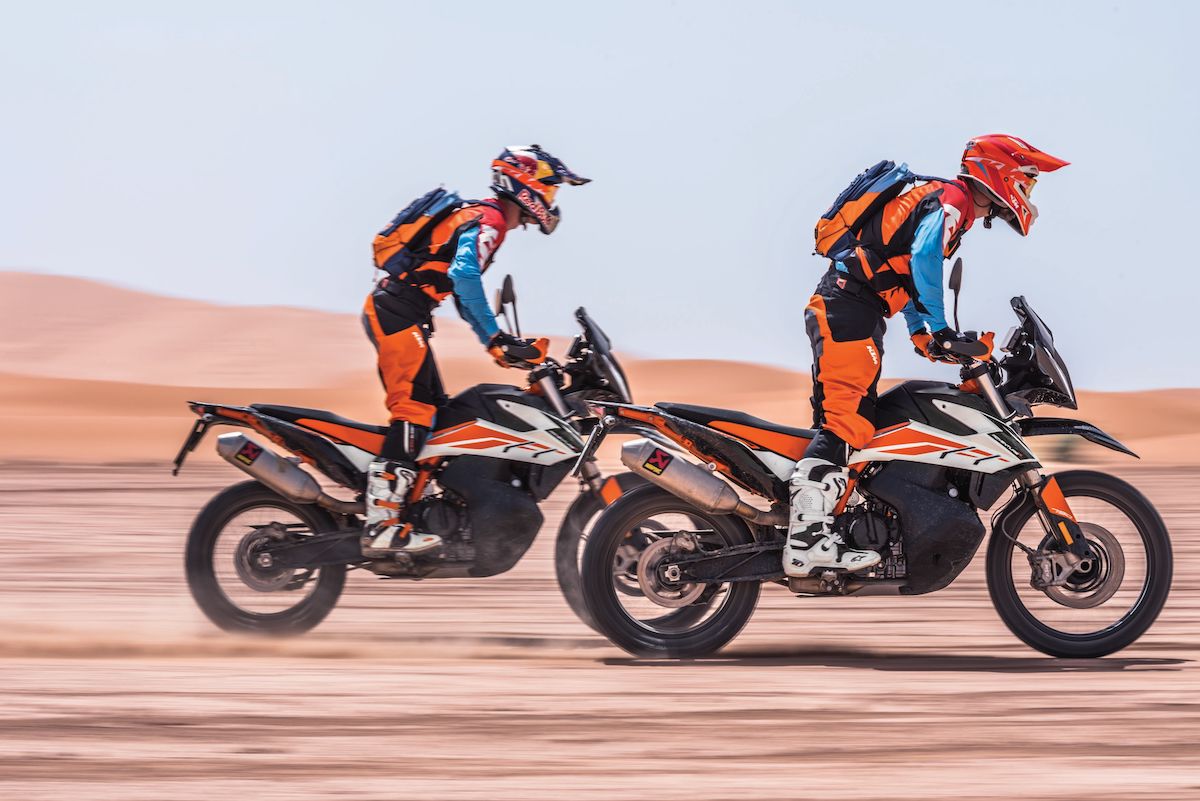 The bike is powered by the latest LC8c engine. This new unit produces 70 kilowatts of power and is started on the button. None of that nasty having to find top dead centre nonsense in between making inroads on your shins with the kick starter. It has a range of a staggering 450 kilometres.  Best of all it has a wonderfully long service interval of 15,000 kilometres. The motor is high in torque and fed by a six speed gear box. 
---
KTM firm used a tubular CroMo steel frame. These are well proven units for off road use and cleverly allow that engine to be used as a stressed member within the frame. It's almost a shame that the subframe is hidden in behind the bodywork on the finished bike. It really does look that good!  
---
The handlebars are tapered rather than braced and they've no fewer than six different fitting positions as well as 30mm of travel. This bike will fit everyone from the smallest to the tallest of riders with the simple application of an allen key. Sitting above them is that TFT screen. All the information you need is available at a glance. Ride modes, ABS settings, trip counter, fuel range and speed. You can even adjust the brightness and contrast depending on the light available and there is a mounting point for a GPS unit above them. We really like the way the rev counter blinks or pulses when the engine is begging for an upshift!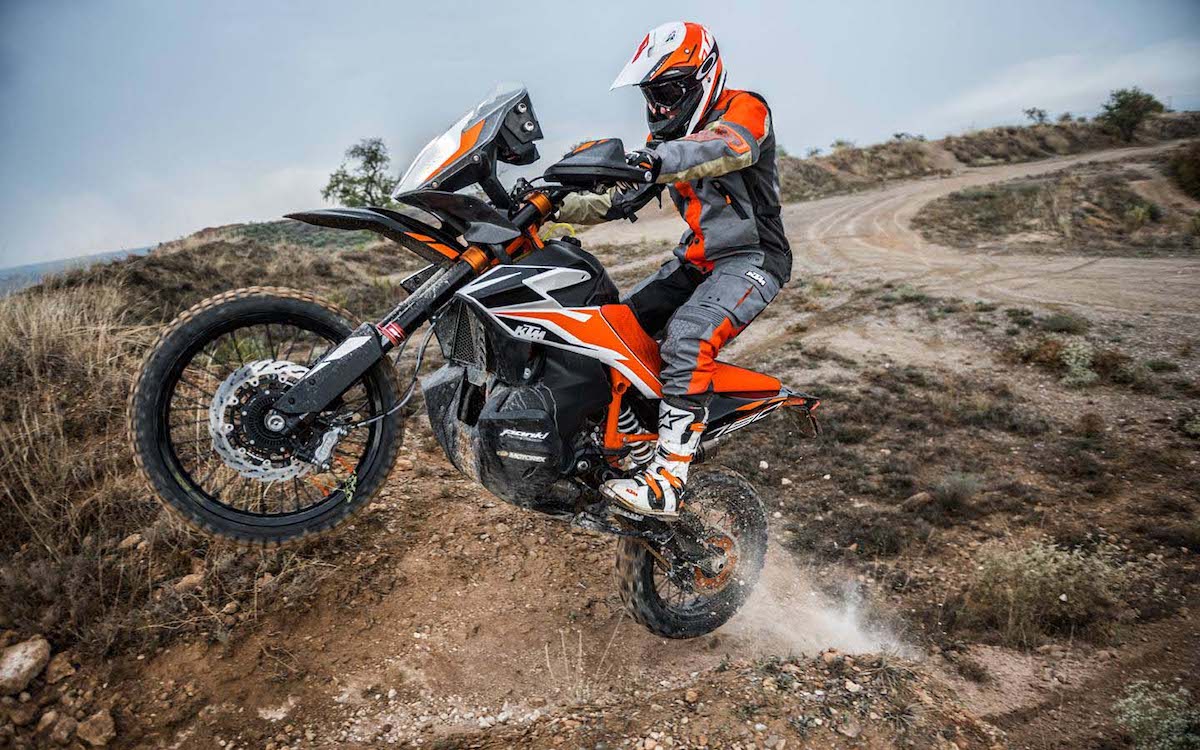 The bike is packed with rider aids all of which can be adjusted to allow for the environment in which the bike is being ridden. The cornering ABS, which is so useful on the road, is easily switched off for off road use and the traction control, which is excellent, can also be dumped when riding in the dirt. Indeed, there is now an off road ride mode which dials everything back and allows the bike to 'move about' before the electrics kick in to save the day.  
---
The bike costs €15,950 and is available from M50 Honda. Contact Barry on 01438 1 999 to organise a test ride on their demonstrator.