Moto Guzzi V7 Stone – Bellissimo
The Moto Guzzi brand simply oozes old world charm and heritage. Their bikes have been around for decades and survived wars, gross mismanagement and some very strange bikes. Now that they are available again through an Irish dealer and distributor, we thought it best to go and take a look at the revised Moto Guzzi V7 Stone.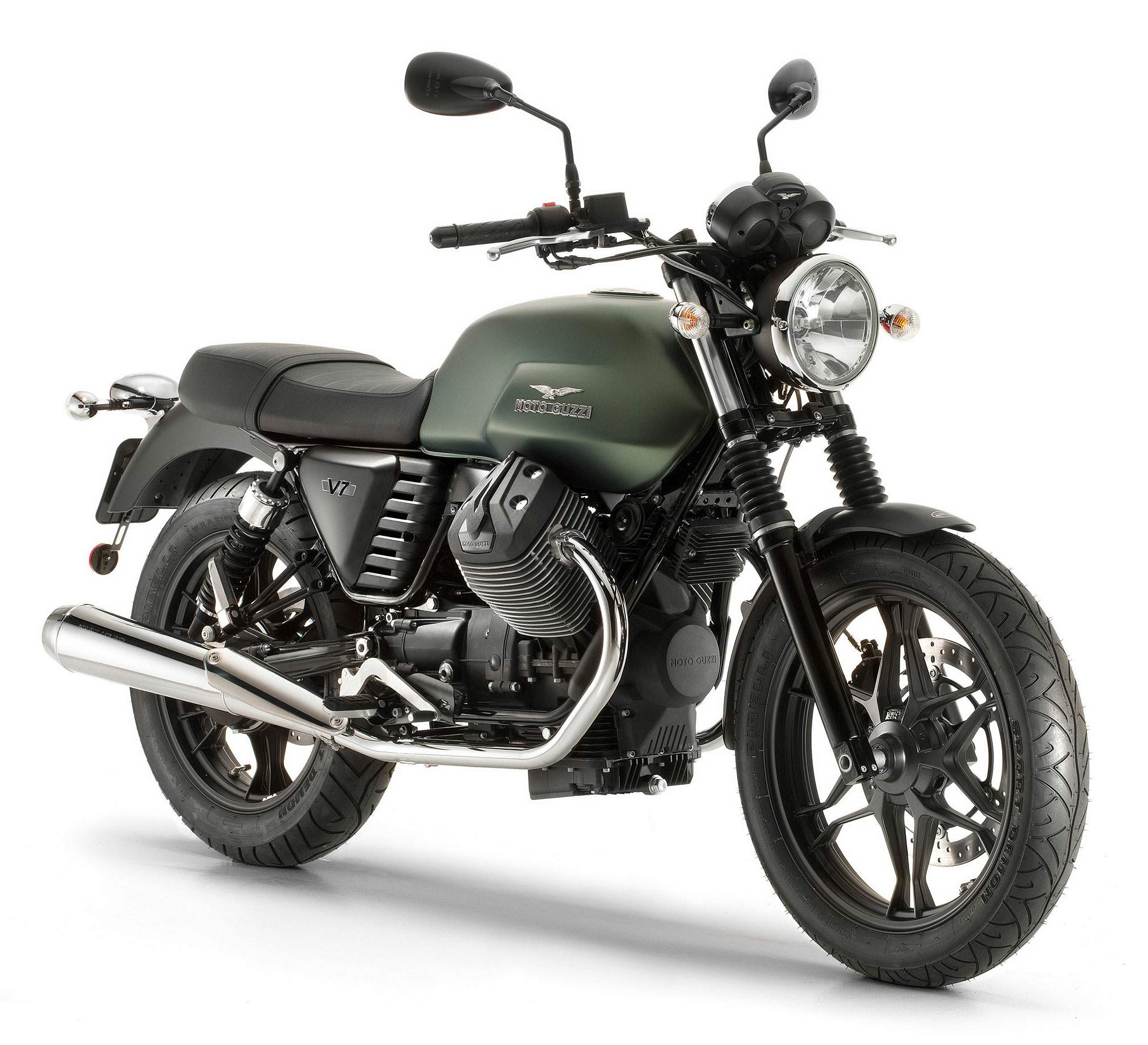 The first thing about the bike is that it's learner legal. This is a bike that has 'big bike' looks with its traverse v twin engine and big wheels. The one we rode is the new Night Pack version, there are three model specs to choose from and amongst other things, it has a set of LED lights. Classic looks are a given and the original values of the Italian company are honoured in the new bike. At a standstill, it's already a winner. 
---
Italian bikes and Moto Guzzi in particular are working machines. While the bad old days are over and they are now as reliable as anything else on the market, the bike is still a winner in the style stakes. The attention to detail, on what is quite a simple bike, is commendable. The rear mudguard is a short and sleek affair, very 1970s. The twin pipe exhaust and a set of twin shocks finish the look from the rear.
---
Its motor is the main feature of how the machine looks. A twin valve 750 putting out a little more than 50 bhp may not sound like a lot, but in the city, this delivers more than enough with the added benefit of being the coolest bike at the lights on any morning of the week. The front end is a classic motorcycle. A big round lamp, high, comfortable bars and road presence some bigger bikes just don't have.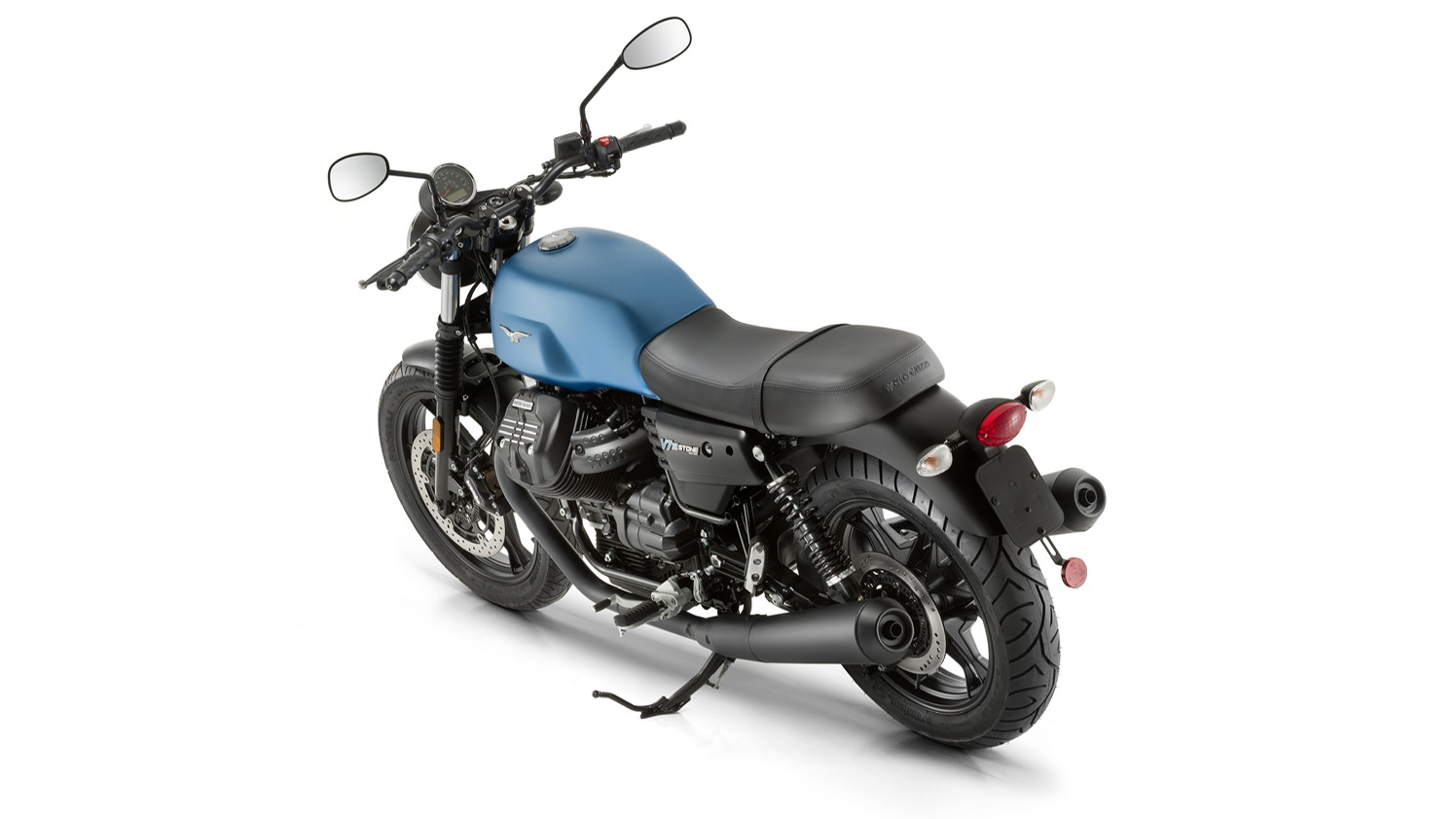 All in all the new V7 does what you need and it looks the part. It's available from Megabikes and prices start at €10,695. The bike is available to test ride. You can make an appointment to do so by calling 01478 4200 and asking for Ola.